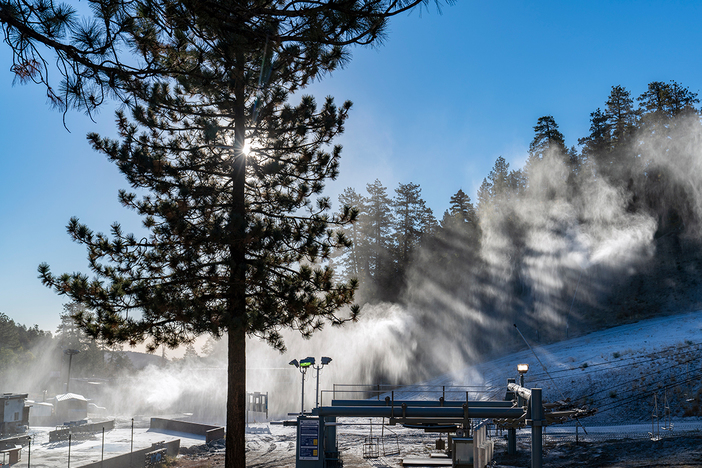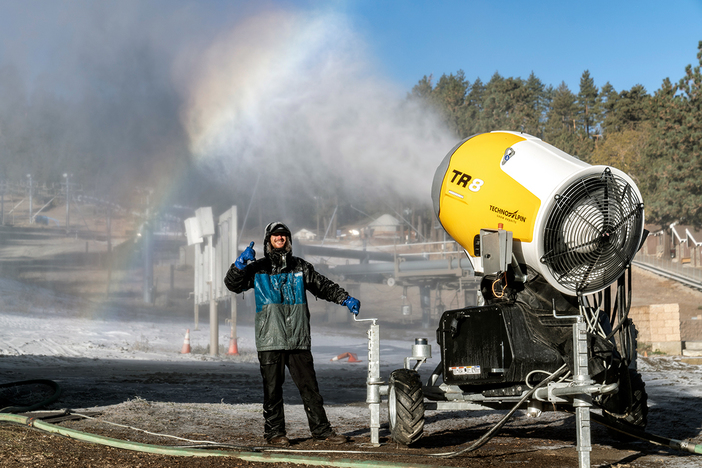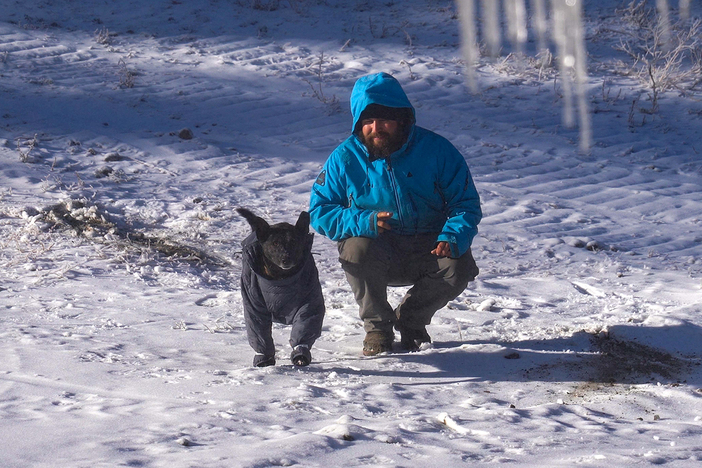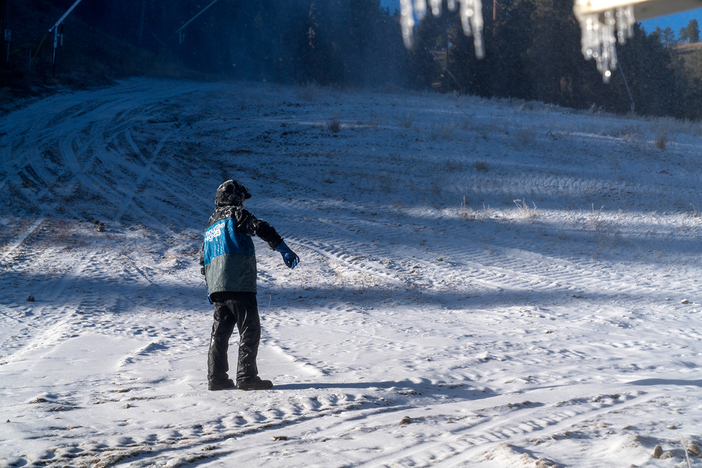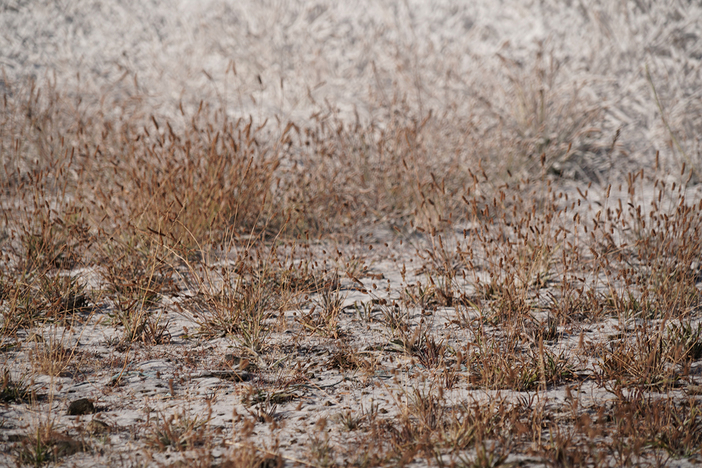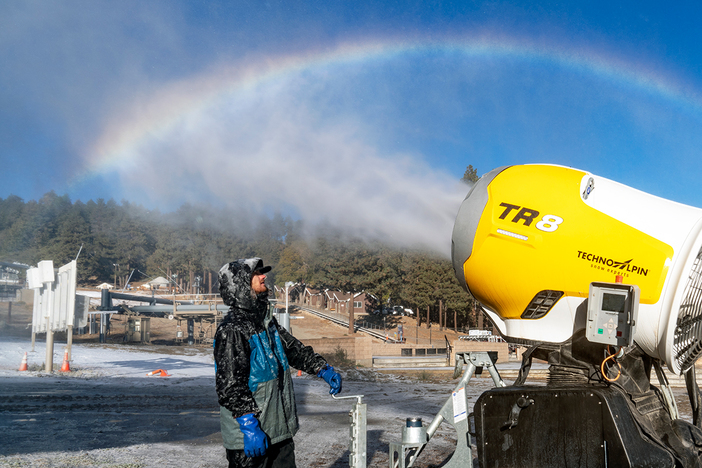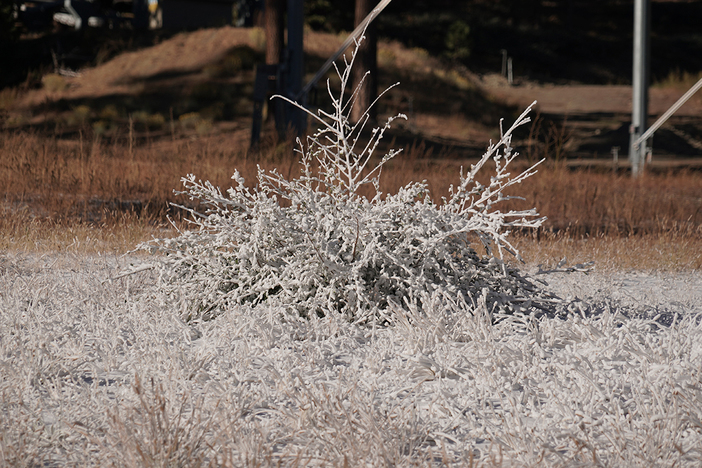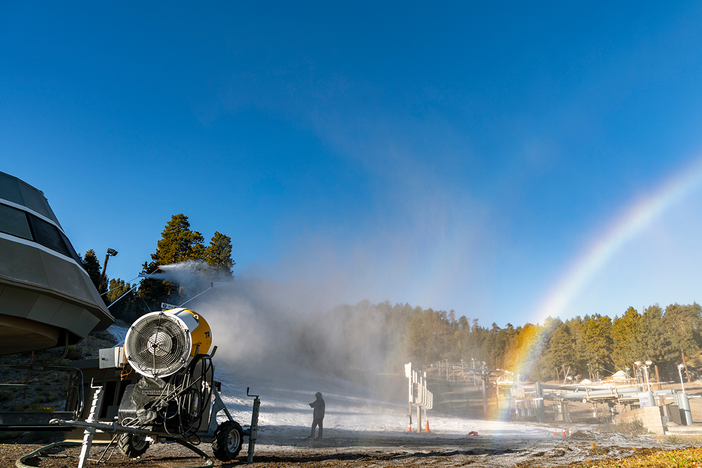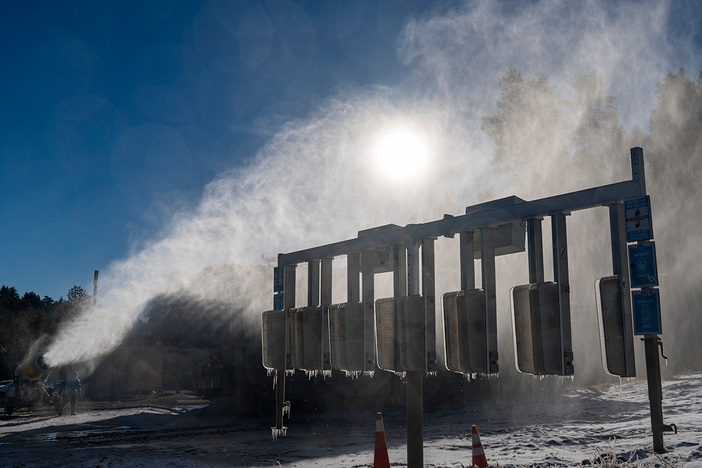 Cold, dry weather made for perfect snowmaking conditions this morning so Mountain High fired up its new snowmaking equipment for a test. More than $300,000 was invested in snowmaking equipment over the summer, primarily at East, meaning the Wrightwood resort can make snow quicker than ever before.  The launch also provided a good test of the system's computer stations, weather monitors, and staffing. All passed with flying colors and Mountain High is ready to open any time after November 1st.
For an email notifying you of Opening Day, click here.
Said Daniel Peckham. Snowmaking Manager, "We had a very successful test of our new equipment. We are ready to begin seasonal snowmaking as soon as we get a long-enough weather window."  
Ever wonder how snow is made? Or what machine-made snow is really made of? Get answers to these and many more questions in this 1-minute video.
Here's an important fact: Snow made at the resort is real snow. There's nothing artificial about it. Snow crystals, however they are produced, are simply minute crystals of frozen water.
If you'd like to work in Snowmaking or any other dept at Mountain High, click here to get started.