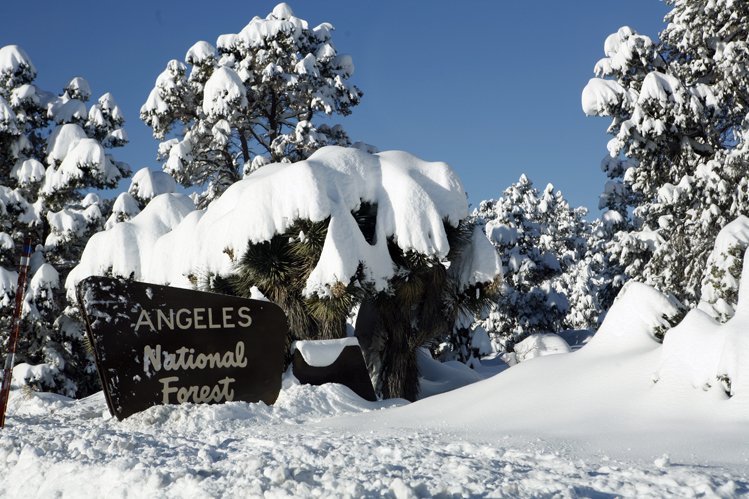 In order to increase the funding and upkeep of the Angeles National Forest, Congresswomen Judy Chu from the San Gabriel Valley sponsored HR 4858, a Bill that would have converted the Angeles National Forest to a National Recreation Area and been managed by the National Park Service. This Bill stalled in Congress.  Miss Chu's second choice was to facilitate the Angeles National Forest's designation as a National Monument under the 1906 Antiquities Act.  This act allows the President to designate an area as a National Monument without any public comment or environmental review.
Mountain High operates on the Angeles National Forest through a Special Use Permit issued and managed by the US Forest Service.  Despite the new designation as a national monument, the US Forest Service will remain the managing governmental agency.
Under the new designation there will be no changes to the current rules and regulations that govern ski areas or the management of Mountain High's existing Special Use Permit.  The resort will be able to renew its lease as usual at the end of the term and the Special User Permit would be reissued if the resort was sold. 
Says Congresswoman Judy Chu, "The San Gabriel Mountains National Monument protects water rights, fire management, private property, and rights of way. It does not limit or prohibit any form of recreation. That means the recreational activities people already enjoy in the mountains – like winter sports - will remain available for all our communities to enjoy. This includes important and cherished winter activities such as skiing and snowboarding. The San Gabriel Mountains National Monument is the result of more than a decade of work by community leaders, non-profit organizations, business owners, elected officials, and recreational enthusiasts who worked hard to bring the resources and attention necessary to ensure sustainable use. The San Gabriel Mountains National Monument will continue to be a land of many uses and with this new designation we will be able to protect, preserve, and enhance this natural treasure for generations to come"