Mountain High Resort in Wrightwood is eagerly preparing for the 2019/20 season with $1 Million in improvements including increased snowmaking, new rental equipment, a new snowcat, and a third Yeti Snow Park.  Opening day is scheduled for Friday, November 22nd, weather permitting, and Mountain High expects to be the first resort open in Southern California as usual.
Increased Snowmaking
Mountain High has one of the largest snowmaking systems in the country and, this year, more than $500,000 was invested making the system even more powerful, and more efficient.  Through a combination of 70 new Technoalpin "Low Energy" Stick Guns, 30 Ratnik "Mid-Energy" Snowguns (primarily for the upper mountain), and 7 Technoalpin and SMI Fan Guns, the resort can make more snow than ever before.  In the process, the resort will be consuming 16K fewer gallons of Diesel and reducing Greenhouse Gas emissions by 15% each season.
Says Mike Childress, Snow Operations Manager, "We can run 100 of these sticks for the cost of 3 of the previous guns. They are incredibly efficient and make terrific snow."
The difference can be found in the design.  Traditional snow guns use electric fans or high-pressure nozzles to project the snow horizontally across the slopes.  Mountain High's new "stick" guns tower 35 feet above the ground allowing fresh snow to fall naturally, ultimately requiring less energy.  Thanks to this new design, they are dramatically quieter, creating a much better experience for guests on the mountain while snowmaking is underway.   
Resort operators expect to use 100 fewer gallons of diesel fuel per hour ostensibly cutting its carbon footprint in half. 
All snow guns in the West base area have been replaced with this new technology and new snowmaking hydrants have been added to the upper mountain and teaching terrain.  The mountain's increased snow production means earlier openings, longer seasons, better snow, and a deeper base.  These new guns are dramatically quieter as well, making for a more enjoyable guest experience while snowmaking is underway.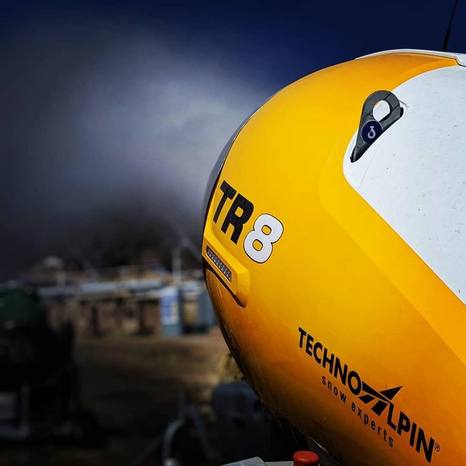 Augmenting Mountain High's snowmaking is its increased water supply. Thanks to last year's wet winter, Mountain High has the most water for snowmaking since 2010.  Their above-ground reservoirs are filled to the brim and their 11 underground wells continue to produce fresh water.  Between 60%-80% of all the water used and collected returns to the ground to be used again the following season.
Third Yeti Snow Park
New this season, Mountain High is unveiling a third Yeti Snow Park at the TOP of its East Resort.  Located at 8,200 feet, guests can take a scenic sky-chair up the newest snow play facility and experience sledding, a snowshoe trail and scenic views from the Grand View Bistro restaurant.
The Yeti's Snow Parks, named in honor of Mountain High's beloved mascot, provide a gateway to winter sports for anyone in Southern California.  First-time guests can soar down 10+ lanes in the tubing areas, slide on pint-sized sleds in the sledding-zones, or just play in the snow in any one of their 3 snow play areas.  Keep your eyes peeled for the Yeti and his friends as they make their way from zone to zone, singing songs and interacting with the public. 
There are musical acts every weekend along with regular beer and wine tastings at the Grand View Bistro.
The Yeti's Snow Park at the base of Mountain High's East Resort is open 7 days a week from 8:30am-5:00pm.  The parks at the top of it's East Resort and North Resort are open weekends & holidays, same hours, and available for group bookings midweek.  Tickets for each activity are sold separately or you may purchase an "All-Access" pass giving you admission to all three snow parks and activities.
Future snow park amenities include ice skating, a snow climbing wall, snow forts, ice tunnels, and a hidden cave that doubles as the Yeti's hideout.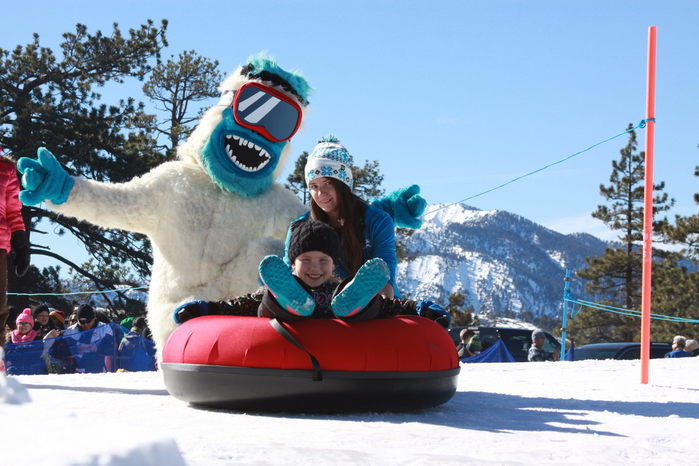 Rossignol Experience Center
Mountain High has partnered with Rossignol to deliver state-of-the-art equipment and a performance-oriented rental experience.  Each Rossignol Experience Center offers the latest ski gear, modernized tips, and full-service instruction to help all levels of visitors quickly become better, stronger, and more confident skiers. This year Mountain High added $260K worth of new skis and snowboards to its rental fleet.  Whether you are just getting started or looking to test new equipment, you won't find better rental skis and snowboards anywhere in Southern California.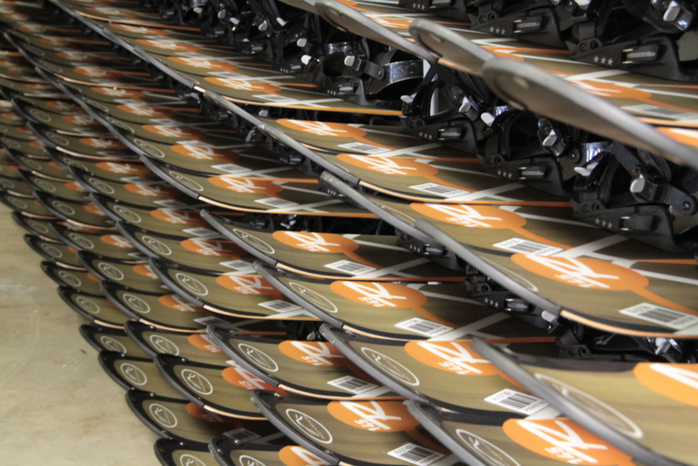 Sno-Go Snow Bikes
Thirty Sno-Go snow bikes https://sno-go.us/ have been added to Mountain High's 2019/20 rental selection giving guests a new introduction to winter sports.  Sno-Go is the ultimate all-mountain snow bike, perfect for groomers, park, and powder.  These snow bikes are easy to ride and a lot of fun, even if you have never skied or snowboarded.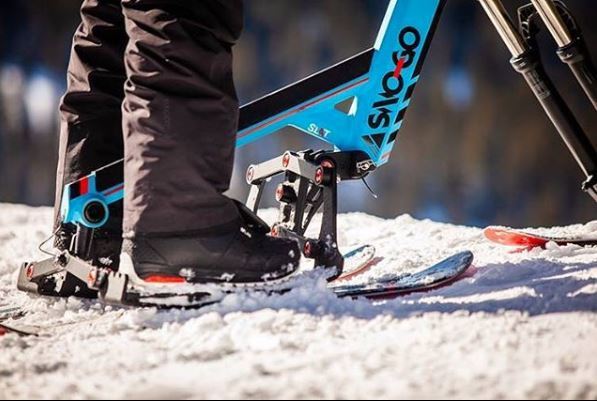 New Terrain Features
Mountain High had its shop running full bore this summer repairing and refurbishing more than 50 different features.  Look for classics that you know and love plus several new 18" round rails for 19.20.  This season there will be increased beginner-focus on Creekside with intermediate to advanced features spread throughout The Wedge, Pipeline, Borderline, The Playground, and Woodworth Gulch.
Says Park Manager Rick Van De Mark said "The team and I were hard at work this summer manufacturing new rails and boxes to push you.  Look for new 30'-40' foot round-rails out there this season along with new progression zones for beginners. Can't wait to see you on the mountain."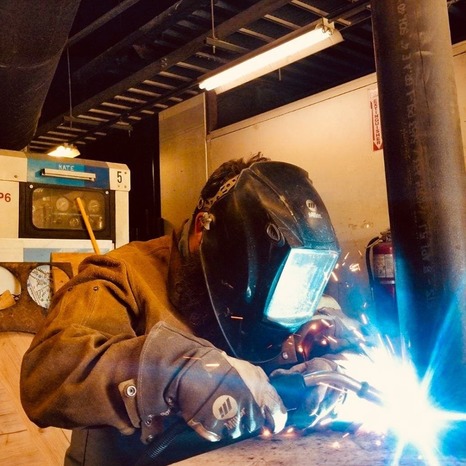 New Freedom Ticket
Mountain High's new Freedom Ticket lets you choose the number of runs you wish to take per day. Similar to a debit card, credits are electronically deducted with each lift ride and unused points carry over throughout the season.  This gives you the flexibility to take as many or as few runs as you like, without losing any value.  The Freedom Ticket is fully transferable so it can be shared by family & friends but please allow 6 minutes between lift rides.
The Freedom Ticket comes in blocks of 500, 1,000, and 1,500 Credits.  Mountain High's two (2) high-speed quads use 20 Credits per ride.  All other lifts use 10 Credits per ride.  Tickets are good seven days a week at all three (3) mountains when open, excluding the Yeti's Snow Parks.  Freedom tickets do not include a free ticket for children 6 & under and are not valid on the moving carpets.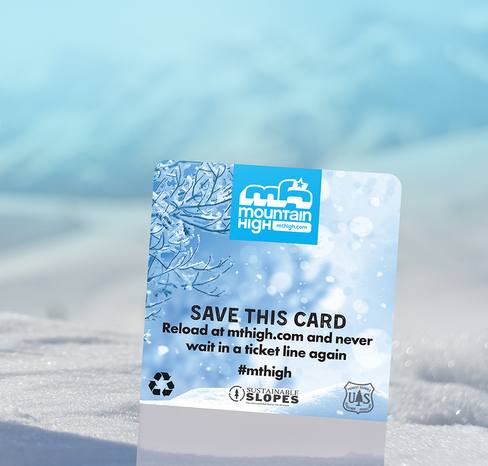 Final Improvements
Other improvements include a new moving carpet to transport guests from the base of Mountain High's West Resort to its learning center, and snow cat operators will be using a brand new Piston Bully PB100 to groom the park and the tubing lanes.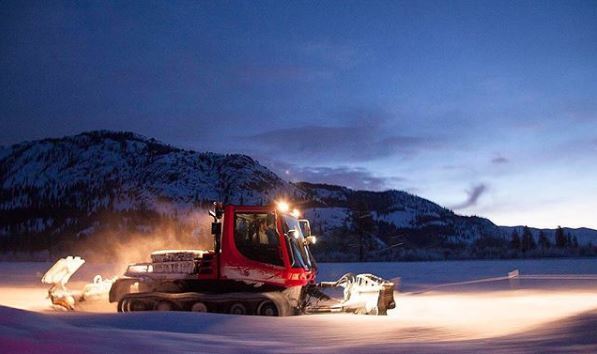 --- 
For more information on seasonal improvements or to schedule an interview please contact John McColly, VP Of Sales & Marketing, at (760) 316-7803 or john@mthigh.com.  Follow Mountain High Resorts on Instagram @mthighsnow, Twitter @mthigh and Facebook.