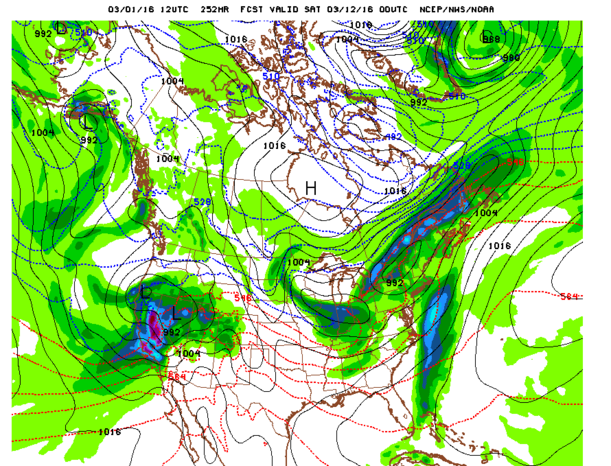 Hey Mountain High fans,
Snow is on the way in early March so stay tuned for our RE-OPENING.  The initial forecast calls for snow Sunday into Monday with snow levels lowering from 7,000' to 5,000' and 6+ inches possible. Following is a larger system that will most likely have West and possibly the East Resort open by the following weekend.  There are multiple storms stacked up which should equate to another three weeks of winter if not longer.
Says Ben Smith, General Manager, "This forecast is the best we've seen in several years.  Winter looks to be returning to Southern California"
Get your 2016/17 Mountain High Season Pass and ride the rest of this year for free.  Just $349 Adult / $299 13-21.  Renew your 15/16 Season Pass and save an additional $50.  Enjoy winter from 15 different points of view next season.  Just show your Mountain High season pass and get three free days at Crested Butte, CO, Sierra At Tahoe, Brian Head, UT, and many more.  Click here to buy now.