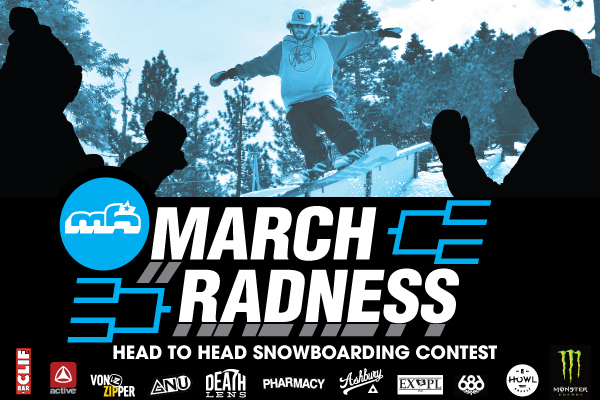 Go head to head in a battle of Y E T I. Last man standing is the winner. $500 cash & prizes.
32 riders battle head to head in a game of Y E T I. Riders are randomly paired together. The rider with piority calls both the feature and the trick. If they make the trick, the next rider must land that same trick or get a "letter". Get 4 "letters" and you are out. If both riders make the same trick the rider with priority chooses again. If the rider with priority doesn't make the trick, he loses priority and the opposing rider chooses. Once the word YETI is spelled, the game is over and the winner moves on to the next round.
Registration: 9am-10am West Base Lodge
Riders Meeting: 10am Playground
Event: 10am - 3pm
Location: Playground
Rules
Rider must land clean tricks with no hand touching the snow or reverts on landings.
Ride cannot perform the same trick twice per round.