Mountain High has partnered with YMCA Camp ELK to offer affordable weekend camps with instructional skiing, snowboarding, and tubing activities.   For nine weekends this winter kids can choose from either two days of skiing and snowboarding or one day of skiing and snowboarding and one day of tubing.  All weekend camps include food, nightly entertainment, lodging for Friday & Saturday, and transportation to and from Mountain High.  While on the mountain, children will learn the fundamentals of skiing and snowboarding and be monitored by one instructor and one YMCA chaperone for every 10 children.  Children must be between 7 and 17 to participate and reservations must be made at least two weeks in advance. Participants may register online at www.sgvymca.org or contact YMCA Camp E.L.K. at 760-249-3822 for registration forms. The YMCA Winter Weekend schedule is as follows.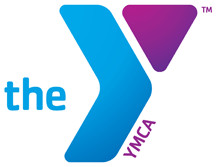 TUBING WEEKENDS
January 12 & 13, 26 & 27.  February 2 & 3, 9 & 10, 23 & 24.  March 2 & 3, 9 & 10, 2013.
Consists of one (1) day of Tubing (Saturday) and one (1) day of skiing/snowboarding (Sunday).  For $239 per weekend (Includes YMCA fees), students receive:
-One All-day Tubing Ticket
-One 8-Hour Lift Ticket
-One full day of lessons
-One ski or snowboard rental plus helmet
SKI WEEKENDS
March 16 & 17, 23 & 24, 2013.
Consists of two (2) days of skiing and snowboarding.  For $299 per weekend (Includes YMCA fees), students receive:
-Two 8-Hour Lift Tickets
-Two Full Days of Lessons
-Two Ski or Snowboard Rentals Plus Helmet
YMCA Camp E.L.K. is located just four miles west of Mountain High at 21280 Big Pines Highway in the Angeles National Forest. Camp E.L.K. features 10 winterized cabins and can accommodate up to 160 people. Meals are served in the camp's historic dining hall and nightly entertainment consists of campfires, dances, outdoor movies, and more.  FREE transportation to the camp is also available from the San Gabriel Valley YMCA at 412 E. Rowland, Covina, CA 91723.
Make this the season your child learns to ski or snowboard.  Mountain High has all the tools needed to create a fun and positive learning experience, and, with the new YMCA partnership, weekend camps have never been more affordable.
For more information or to schedule an interview, please contact Kim Hermon, Marketing Manager, at (760) 316-7830 or kim_hermon@mthigh.com.  
Mountain High is Southern California's closest winter resort located just an hour and a half from Los Angeles and Orange County. The area consists of three separate mountains (Mountain High East, West, and North), and offers a wide variety of lifts and trails, a world-class terrain park, an outstanding Winter Sports School, and the region's largest tubing area. Night skiing & snowboarding is available 5 nights-a-week and snowmaking covers more than 80% of the slopes.  Mountain High has been the first resort to open in Southern California for the past 16 years and traditionally operates from mid November to mid April. Get more at mthigh.com.