Due to recent popularity, Mountain High has decided to continue its night skiing operations 7 nights-a-week through January 27th.  After the 27th the Wrightwood resort will decide whether to return to its normal Wednesday through Friday schedule or remain open every night from 5pm to 10pm.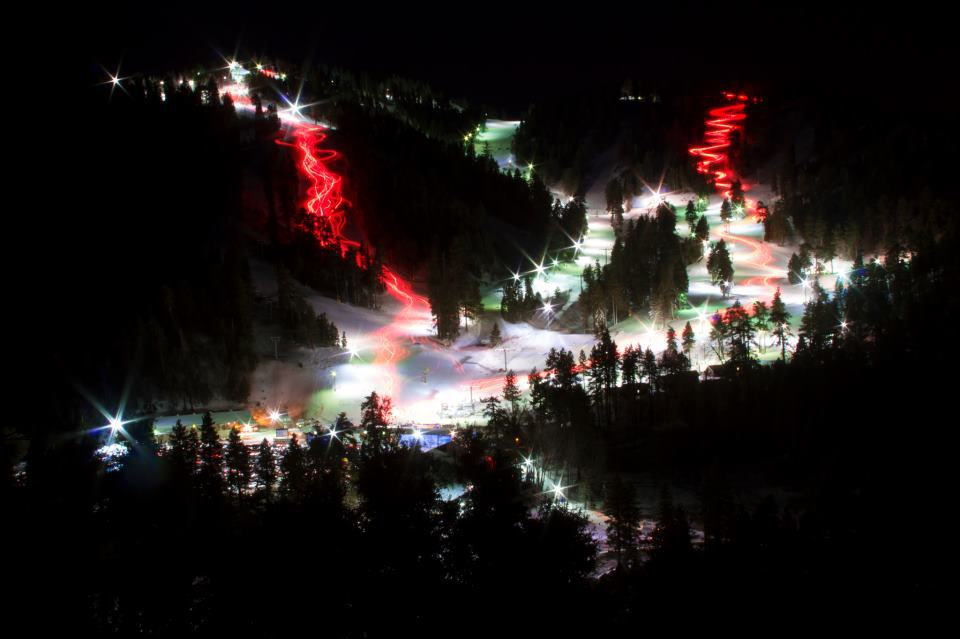 Says Chris McConnel from Fullerton, "I love skiing at night.  It's so peaceful and serene.  And with a schedule like mine, evenings are the only time I can get away.  Thanks Mountain High."
Mountain High is currently the only local mountain to offer night skiing every night of the week.  Eighty five percent of the West Resort is lit including the terrain park and their beginner area.  Ski under the stars after school or work.  When finished head up to the Bullwheel Bar & Grill and take a seat by the fire place where you can warm up with a hot cocktail.
Three to five inches of new snow fell overnight and both the East and West Resorts are open with terrific, mid-winter conditions.  The East Resort is home to some of the best Alpine terrain in the region with runs more than 1.5 miles long.  For new skiers and snowboarders, there are uncrowded beginner trails at the top and bottom, and lessons are taught every weekend peak season.    At the West Resort guests can explore new regions like Inferno Ridge or the all-natural Woodworth Gulch with terrain features made completely out of fallen trees and hewn timber from the region's own San Gabriel Mountains.
Mountain High is open daily from 8:30am to 10:00pm and offers a full selection of rental, retail, and lesson services, plus mouth-watering entrees at any one of its six eateries.  A single Mountain High lift ticket is good at any one of its three areas and free shuttles are available to take guests back and forth. 
About Mountain High
Mountain High is Southern California's closest winter resort located just an hour and a half from Los Angeles and Orange County. The area consists of three separate mountains (Mountain High East, West, and North), and offers a wide variety of lifts and trails, a world-class terrain park, an outstanding Winter Sports School, and the region's largest tubing area. Night skiing & snowboarding is available 5 nights-a-week and snowmaking covers more than 80% of the slopes.  Mountain High has been the first resort to open in Southern California for the past 15 years and traditionally operates from mid November to mid April. Get more at mthigh.com.