Mountain High's first snowmaking test of the season took place Monday morning, October 26th. This is generally when temperatures dip low enough to make snow and our tests went well. We had a "wet bulb" temperature (aggregate of temperature and humidity) of 17.5 and Humidity of 17% which is very good. 
"We made a lot of snow in just a couple hours," says Tubing & Snow Play Manager, Mike Childress. "We ran both types of new guns we purchased and moved about 180 gallons of water per minute. It was a great test."
Over the summer Mountain High added two new TechnoAlpin fan guns and replaced 25 snowmaking hydrants with new, energy-efficient air/water towers. This is a continuation of the resort's effort to go "green" and reduce their carbon footprint.
Opening Day at Mountain High is typically in mid-November but we are ready to begin making snow anytime after November 1st, weather permitting.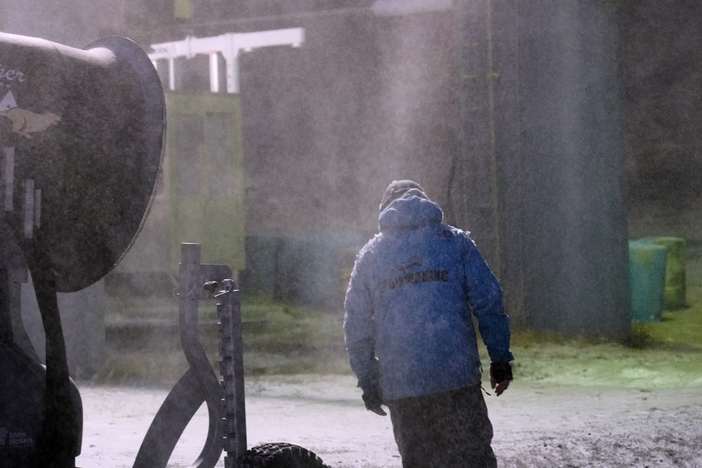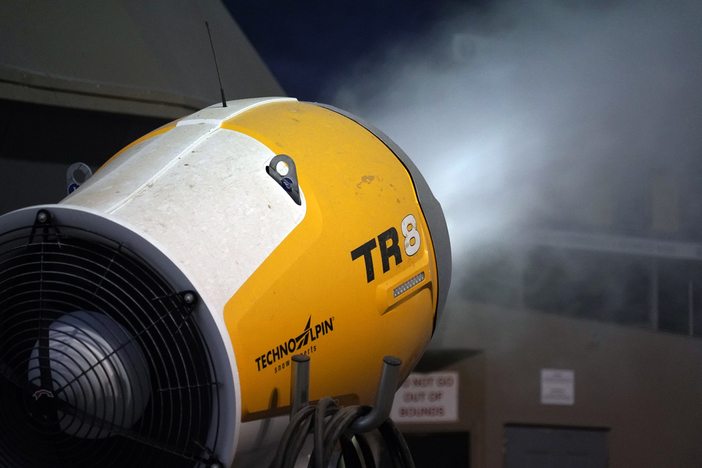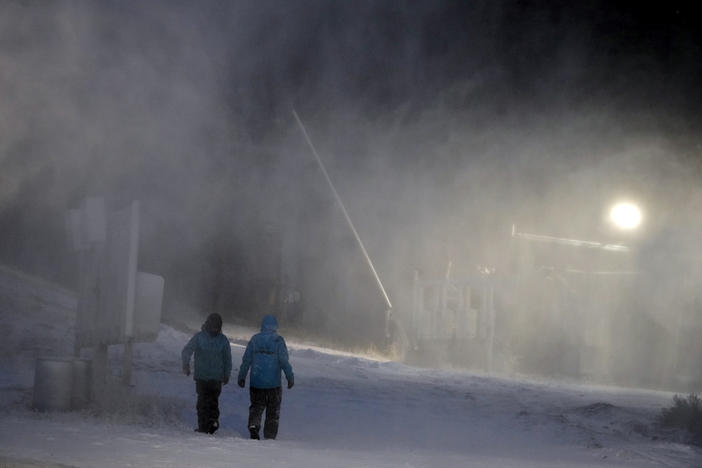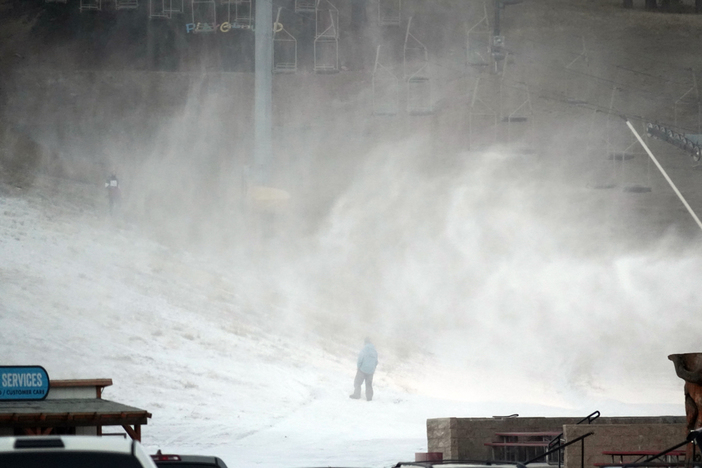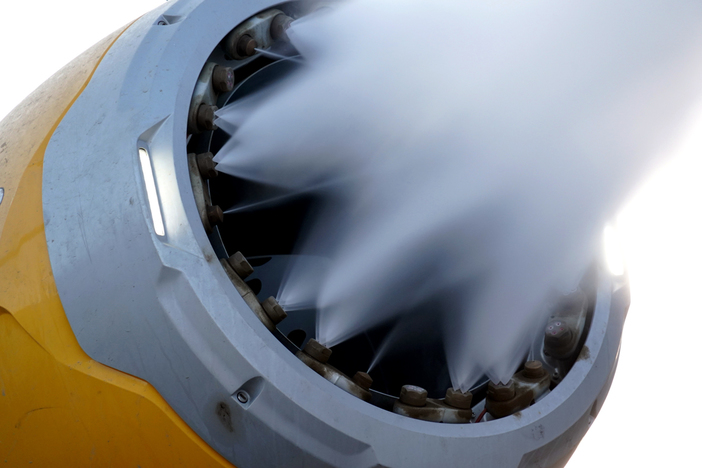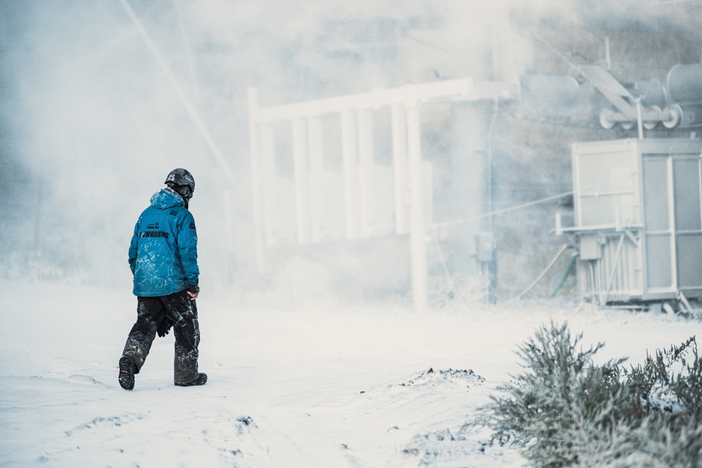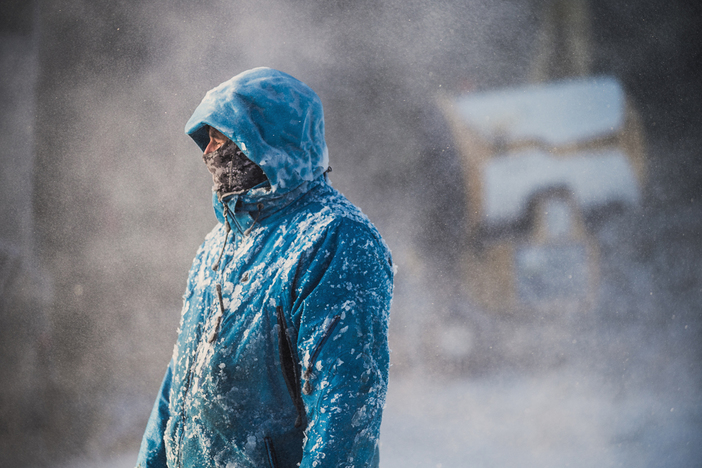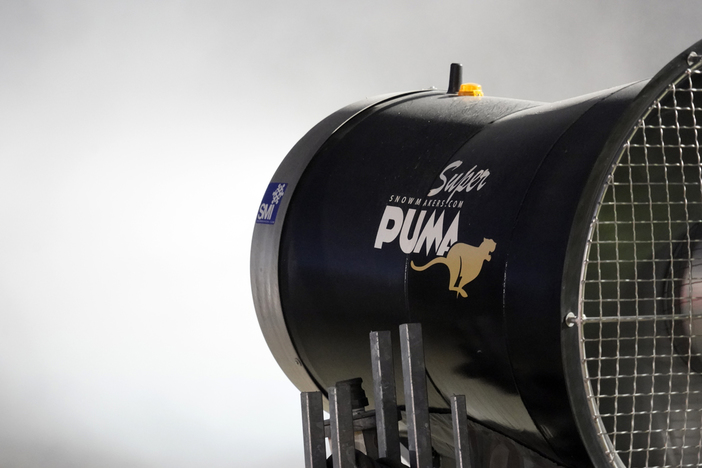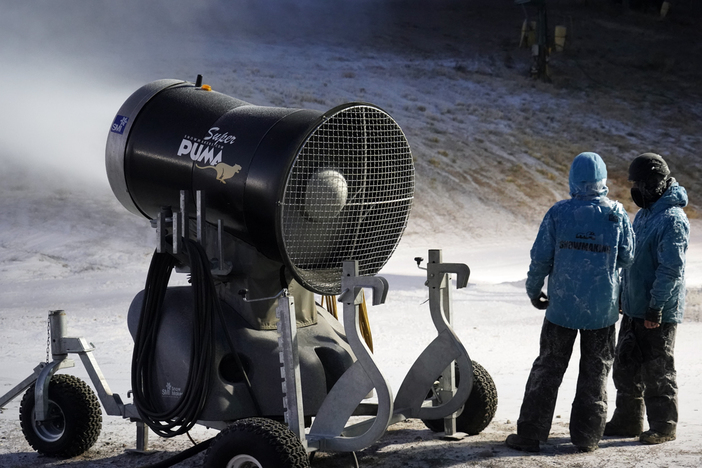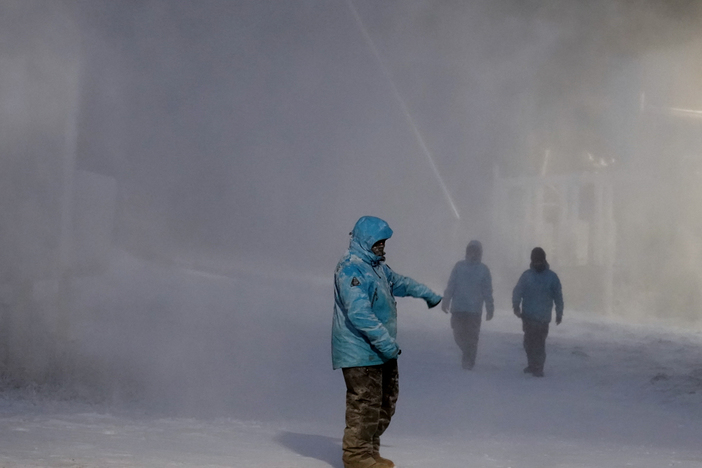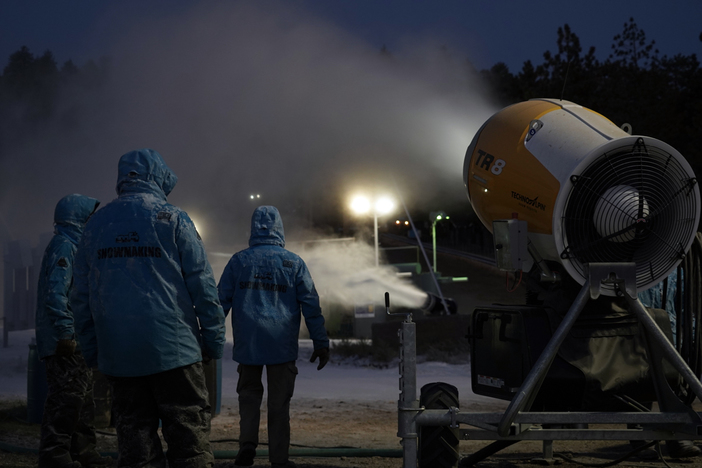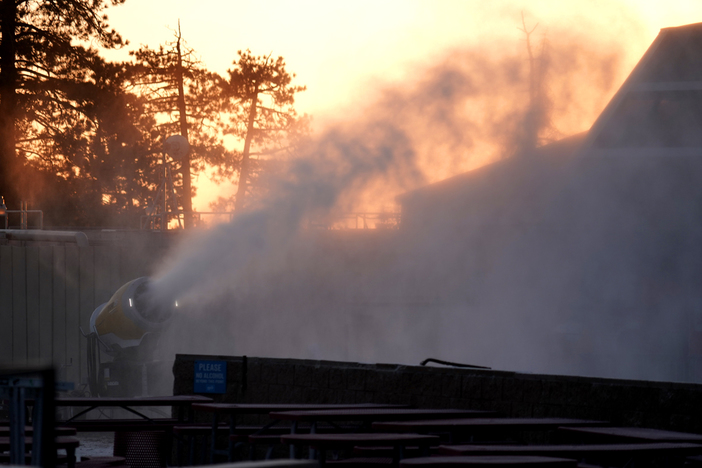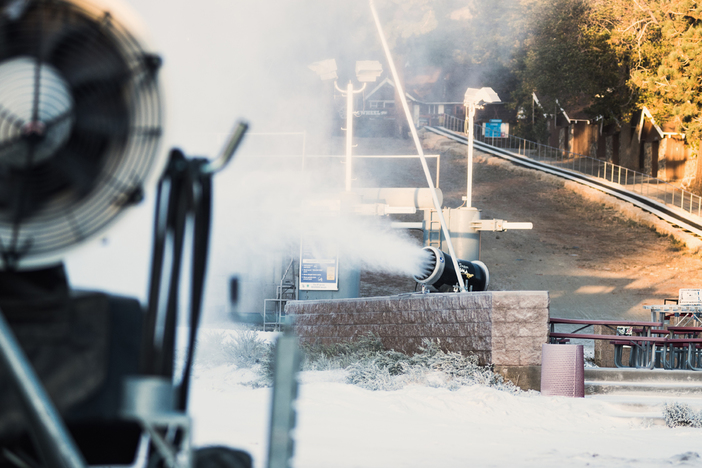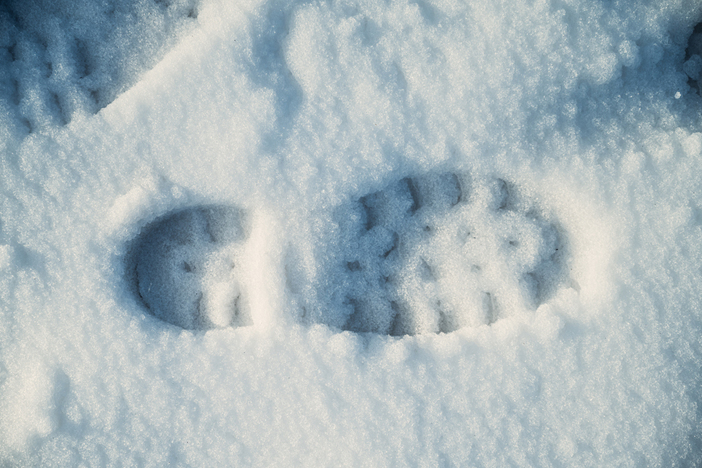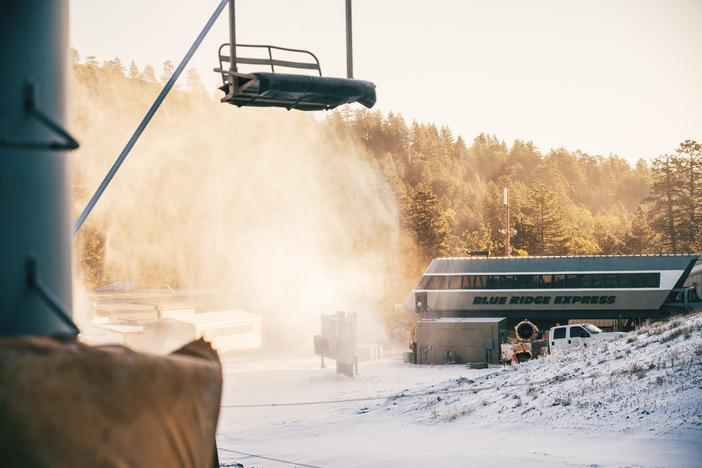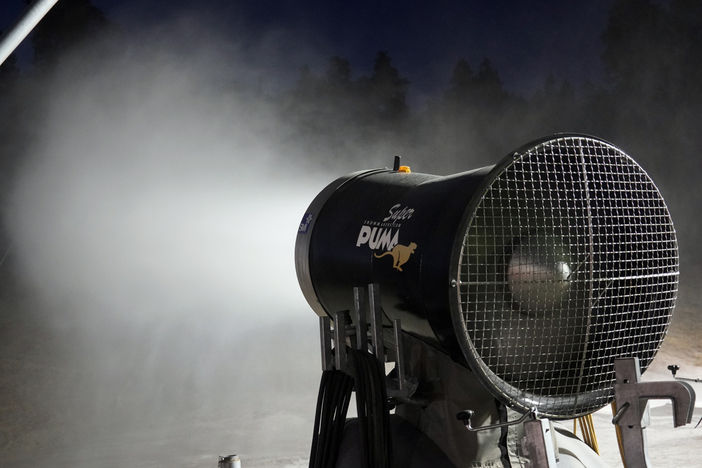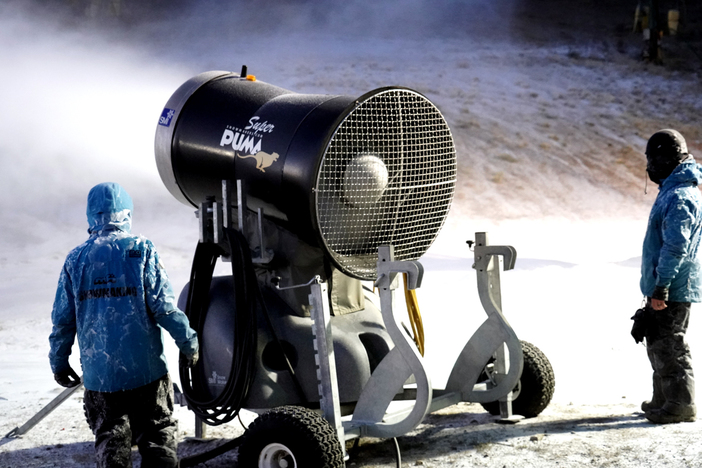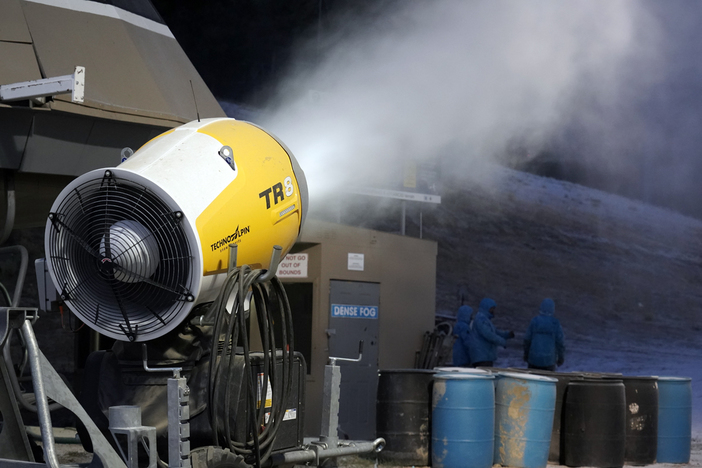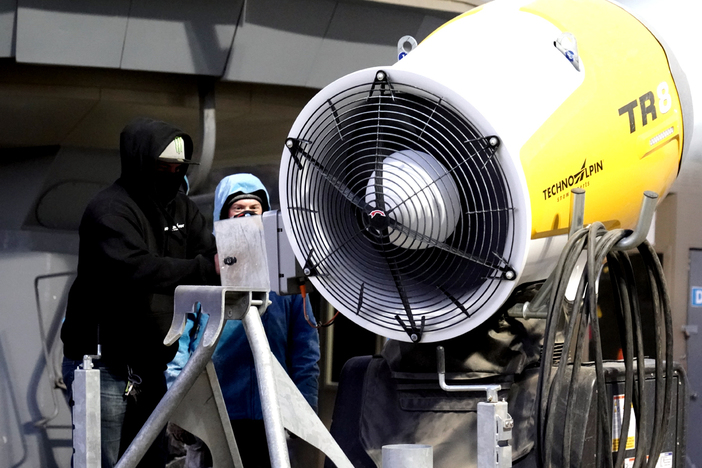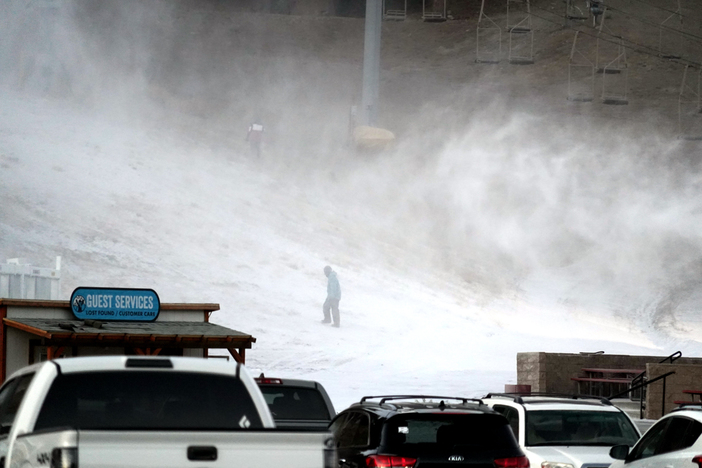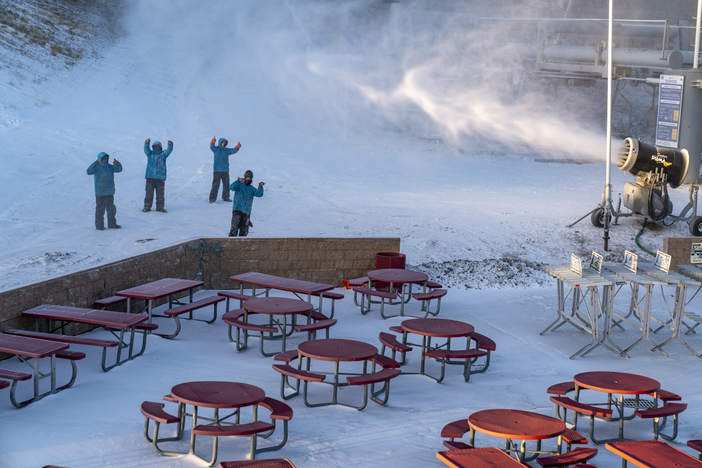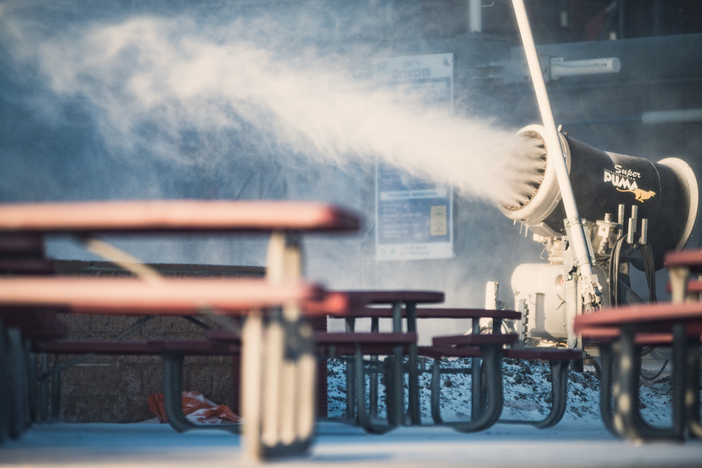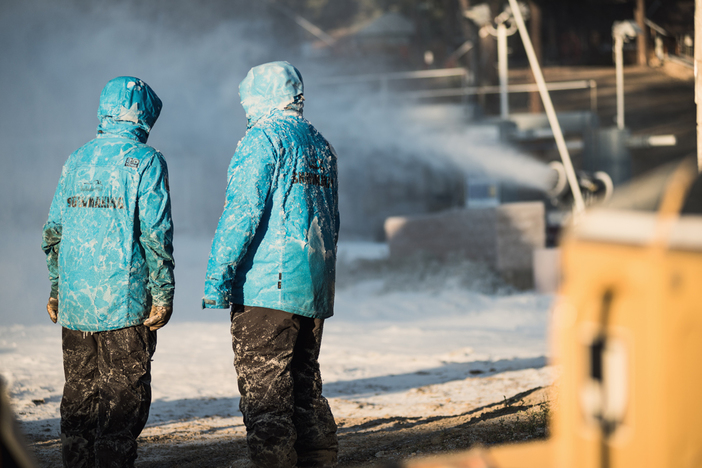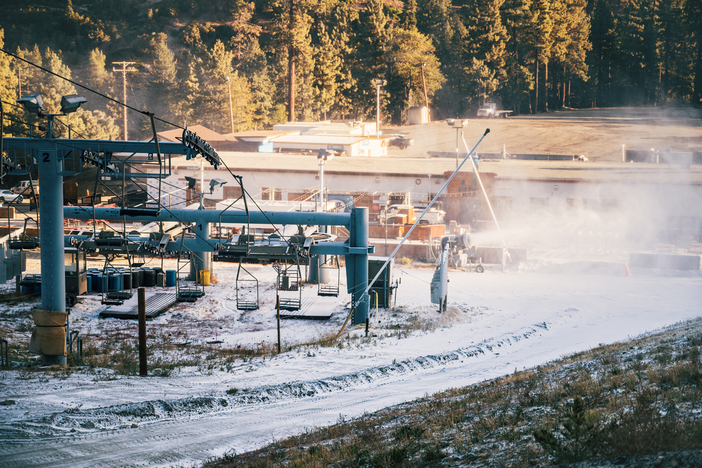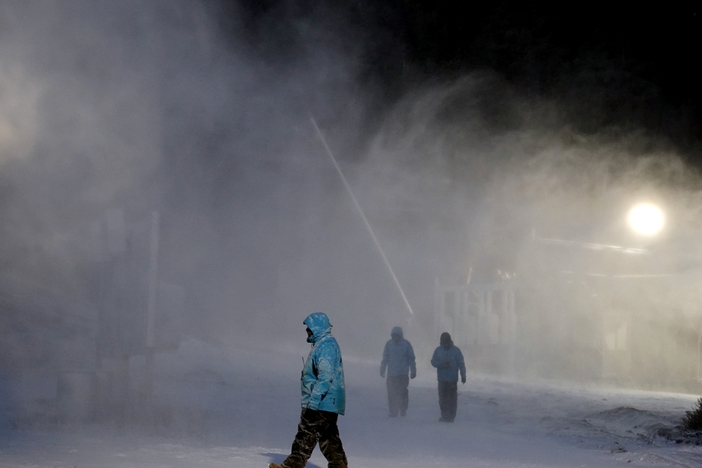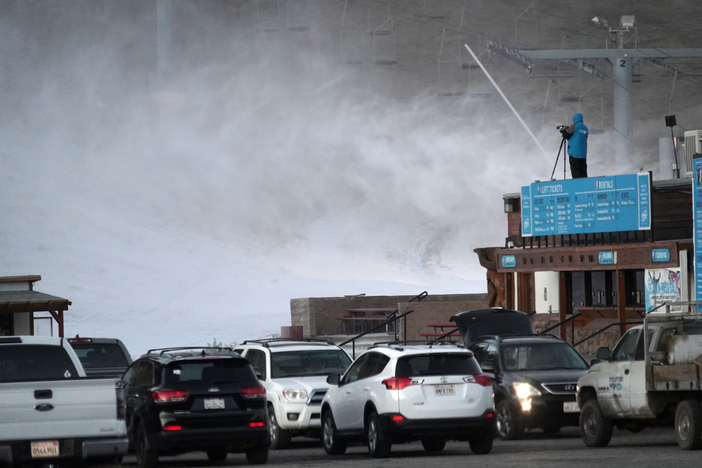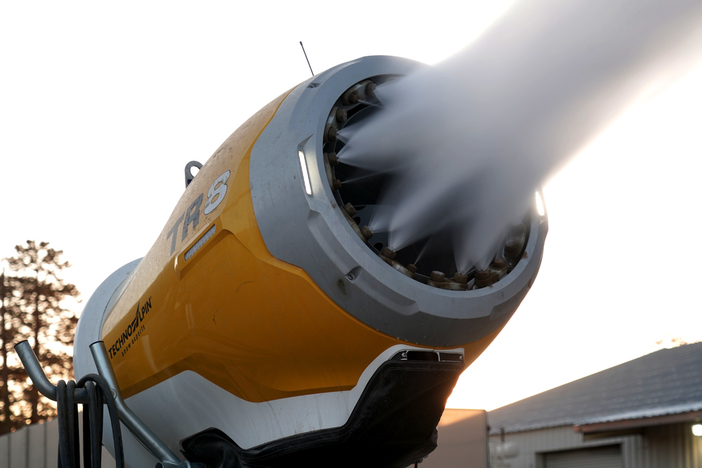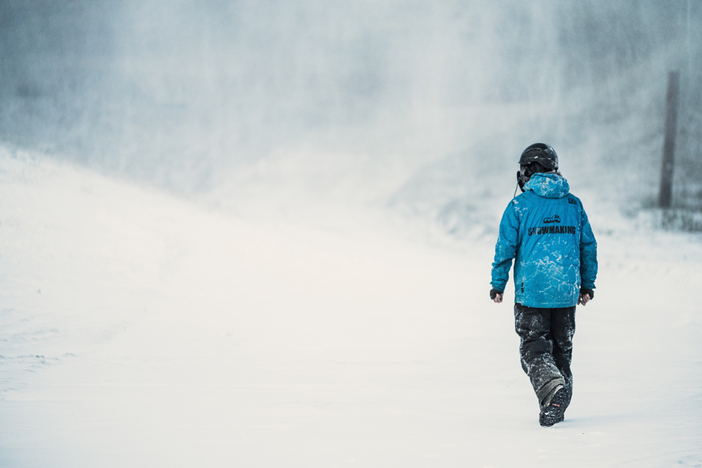 ---
Winter Reimagined
We've re-imagined the mountain experience to help keep you safe this winter. Click here to see what Mountain High is doing to mitigate the spread of Covid-19 and what you can do to have a successful day on the mountain. 
Base Area Access
All guests must have a valid lift ticket, season pass, or reservation to access Mountain High this winter. To purchase lift tickets, lessons, rentals, and more click here. Tickets, lessons, and rentals are not available at the resort. 
Guests must also wear face coverings in all public spaces and should practice social distancing at all times during their visit.
Liftlines will be reconfigured with social distancing markers and chairlift loading capacities will be reduced until further notice. Guests are advised to only ride lifts with others in their traveling party.
All dining venues will operate with reduced capacities and enhanced sanitizing protocols, subject to change. Increased outdoor seating and additional grab-and-go options are available.
All public restrooms will be sanitized frequently with intermittent closures for additional cleaning as needed.
Tuning & Repair Services will be available with enhanced sanitizing protocols, subject to change.
Mountain High Retail Shop is open with reduced capacities and enhanced sanitizing protocols in place, subject to change.
2020/21 Season Passes
Mountain High is making this season worry-free thanks to its new Season Pass Assurance, FREE with the purchase of every Mountain High season pass. This provides relief from unexpected closures and life's general chaos.
If government agencies close ski resorts for the season prior to opening day, 20/21 pass holder may apply the full value of their pass towards the purchase of a 21/22 season pass. 
Partial credit toward a 21/22 season pass is available if the season ends before February 1, 2021. Credit varies based on the remainder of the season.
If, for any reason, you cannot use your season pass, return it by December 1st and transfer the full value towards the purchase of a 21/21 season pass. Click here to learn more or email us at season_pass@mthigh.com to defer your pass.
Our 2020/21 Season Pass Sale ends October 31st. Get yours today to lock in the lowest rate of the season. 
Tickets
Single-day tickets for day and night visits are available at mthigh.com. Please click here for pricing and advance purchase options. Most bulk, group, and discounted products have been discontinued until further notice. Changes to lift ticket availability may be made without notice. Reload your ticket and go straight to the lifts using our direct-to-lift technology.
Lessons & Rentals
Group and private ski/snowboard lessons and equipment rentals must be reserved online at
mthigh.com.
 Lessons and rentals are not sold at the resort.
Parking
Snowy days are heading our way. This is going to be an exciting winter at Mountain High and we can't wait to see you on the snow.