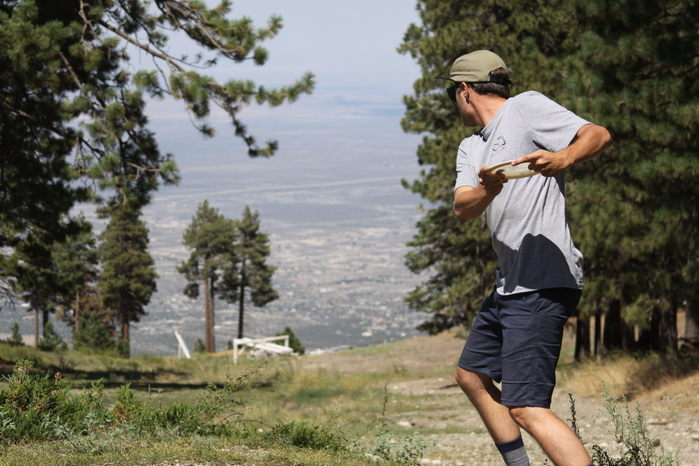 Mountain High's Sky High disc golf course is now open weekends and holidays from 8:00am - 5:00pm weather permitting.  Call (760) 316-7828 for course information.
Play a round of disc golf this spring at the highest course in Southern California.  Our Sky High Disc Golf Course is rated one of the top 25 courses in the country, and top 3 for scenery by dgcoursereview.com.  Originally designed by Dave Dunnipace, owner of Innova Disc Golf, a full outing takes you on a 2.5 mile hike through the historic Angeles National forest where you are apt to see hawks, deer, coyotes and more.  Snow-capped mountains to the West line the course and long, desert vistas stretch out to the East providing a landscape of scenery only found at Mountain High. 
The Sky High Disc Golf Course is located at Mountain High's North Resort.  You'll find the entrance road directly across from the base of West.  Click here for directions.
We offer a full line of disc golfing accessories including everything a beginner needs to get started. Plus the pro shop offers drinks and snacks to satisfy the whole family.
Pricing
$8.00 Full round of 27 holes
$40.00 Anytime Season Pass (no restrictions)
Hours Of Operation
Saturdays, Sundays and Holidays 8am to 5pm.