Sat Sep 17 - Sat Sep 17 - 3pm-6pm
"Insert Music Here" pairs classical music with nature. Don't miss this spectacular FREE music event featuring Pianist Kayelyn Vahala, Cellist Annie Jacobs-Perkins, and the whole "Insert Music Here" crew. The concert event takes place from 3pm-6pm on September 17th at our North Resort. Performances begin at 4 pm and last 1 hour & 45 minutes with a 15-minute intermission.
---
Annie Jacobs-Perkins, Cellist and Programs Manager of Insert Music Here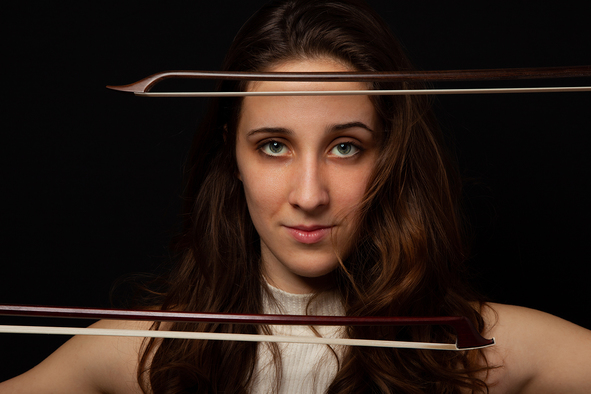 Annie is principal cellist of the Phoenix Chamber Orchestra, an organization in Boston committed to performing works by underrepresented composers in non-traditional venues. As cellist of the Woodstock Duo, Annie won the Gluck Fellowship in 2015, resulting in over twenty outreach performances in hospitals, transitional housing units, homeless shelters, nursing homes, libraries, schools, and prisons. Quickly becoming known for championing music of her time, Annie's work with composers Brett Dean, Jörg Widmann, Timo Andres, Jeffrey Mumford, David Plylar, Efstratios Minakakis, and Steven Goss has been some of the most rewarding of her career.
Annie was a 2021 young-artist-in-residence at NPR's Performance Today. In 2019, she won the NEC Concerto Competition, resulting in a performance of Haydn's second cello concerto with the NEC Chamber Orchestra. In addition, she has performed as a soloist with the Burbank Philharmonic, Hochstein Alumni Orchestra, Penfield Symphony Orchestra, Rochester Philharmonic Youth Orchestra, and Orchestra of the Southern Finger Lakes. In 2015 Annie won the Thornton School's Solo Bach Competition and the Hennings-Fischer Young Artist Competition. Earlier that same year she appeared on the NPR show "From the Top."
Annie currently studies at the Hochschule für Musik Hanns Eisler Berlin with Troels Svane. She held the Laurence Lesser Presidential Scholarship at the New England Conservatory of Music from 2018-21, where she completed her Master of Music and a Graduate Diploma under the tutelage of Laurence Lesser. She completed her Bachelor of Music at USC's Thornton School of Music, where she was a 2018 Outstanding Graduate in Ralph Kirshbaum's class.
---
Katelyn Vahala, Pianist and Artistic Director of Insert Music Here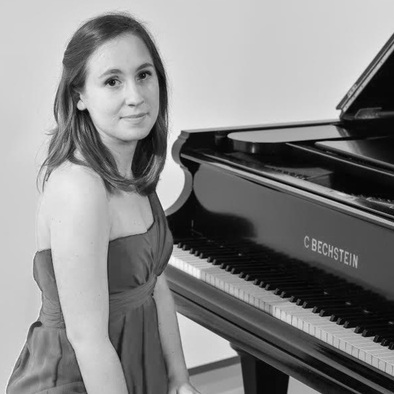 Pianist Katelyn Vahala enjoys a multifaceted career as a soloist, chamber musician, and teacher. Katelyn has a special intuition for works by J.S. Bach. She was awarded First Prize at the 2019 Rosalyn Tureck International Bach Competition and was a prize winner at the 2022 Leipzig International Bach Competition. In addition to her solo performances, she has performed extensively as a chamber musician, including tours with chamber groups throughout Europe and regular performances in California. As the pianist of the Callisto Trio, Katelyn was a prize winner at the 2016 Fischoff National Chamber Music Competition; the trio was the youngest ensemble to place in the forty-three year history of the competition. 
Alongside her solo and chamber music pursuits, Katelyn enjoys an active schedule accompanying and teaching a private studio in the Los Angeles area. A recipient of the Heartwell Endowed Scholarship, Katelyn is currently pursuing a DMA in Piano Performance at the USC Thornton School of Music with Dr. Lucinda Carver. Her previous studies include Bachelors and Masters degrees in Piano Performance at USC, in which she was awarded Outstanding Graduate.
---
Mike Colletti
(760) 316-7828
North Lodge