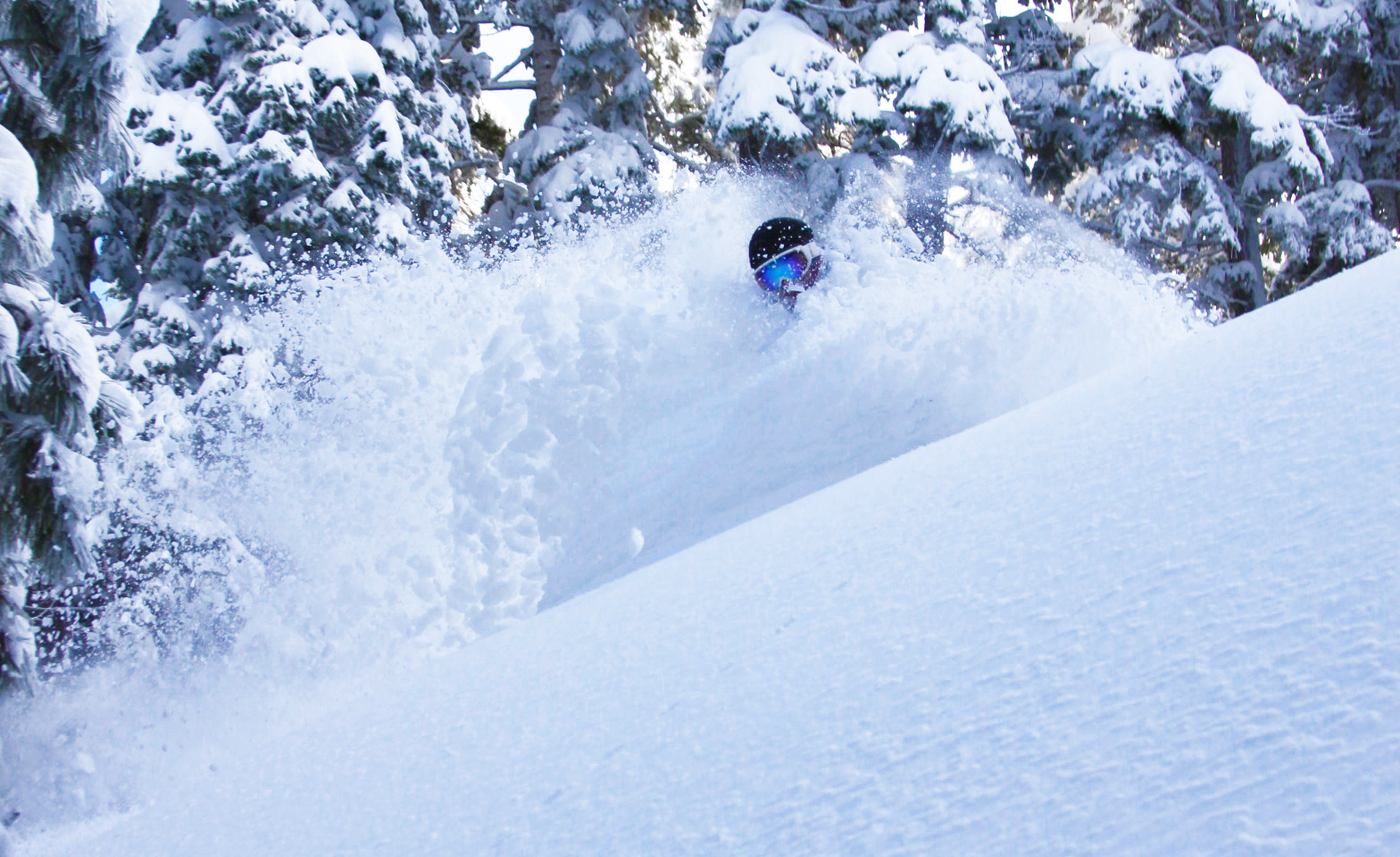 Mountain High's El Nino Season Pass Sale is on now through October 31st!  Anytime season passes start at just $249 for Young Adults (13-21) and $299 for adults.  Regularly $699 adult, you save up to $400 during this limited time offer.  Children's passes for ages 7 – 12 are available as well for just $229.  Seniors age 70 & over receive a FREE season pass and children ages 6 and under receive a FREE season pass with the purchase of an adult season pass.  Visit for a full listing of prices and benefits.
Many guests upgrade to the Powder Alliance Pass, Mountain High's premium season pass, for just $49 more.  The Powder Alliance Pass includes $3,000+ in additional benefits including but not limited to:
Three FREE visits to 13 Powder Alliance resorts.  That's 39 tickets!  Restrictions apply.
Three FREE visits tickets to Brian Head, UT.  Valid any day during the 2015/16 season.
New Winter Guarantee! Visit 4 or less times and save up to 50% on next year's season pass.
Monthly discounts for family and friends.
Savings at Wrightwood restaurants, retail, ziplining, and more.
The Powder Alliance Pass is the best value in Southern California skiing.  No other multi-resort season pass even comes close. 
Mountain High's anytime season passes are good any day or night the resort is open during the 2015/16 season with no restrictions.  For avid skiers and snowboarders they are the best way to save money and pay for themselves in as little as 5 visits.  Click here for a complete listing of prices and benefits. Beginning September 5th passes may be purchased online, at the resort, and by phone at 888 754 7878.  Please note there is a $10 processing for all new passes purchased including senior and children 6 & under. 
Ski the longest trails in the region at Mountain High's East Resort.  Ride under the stars each evening at Mountain High's West Resort.  Or take the kids on an exciting winter adventure at the North Resort.  It's all part of the adventure with a 15/16 season pass to Mountain High, now up to $400 off Labor Day weekend.