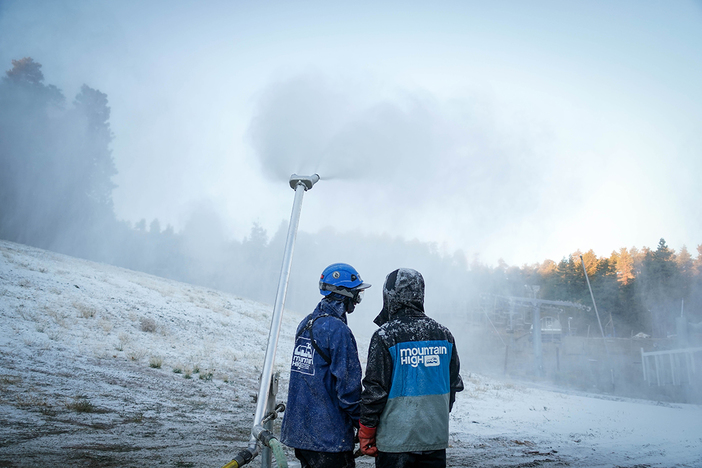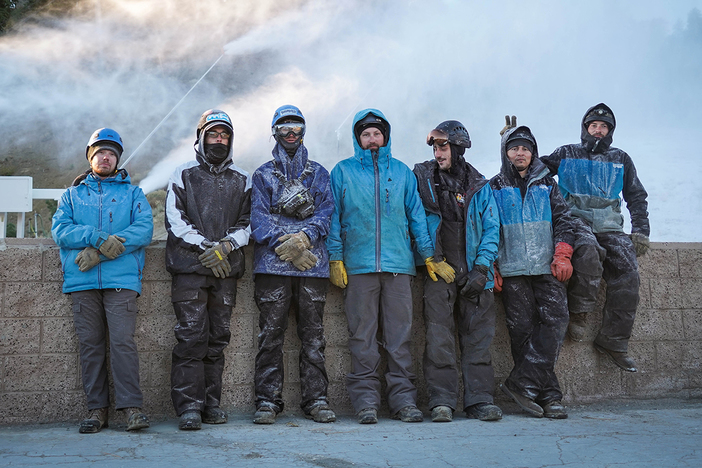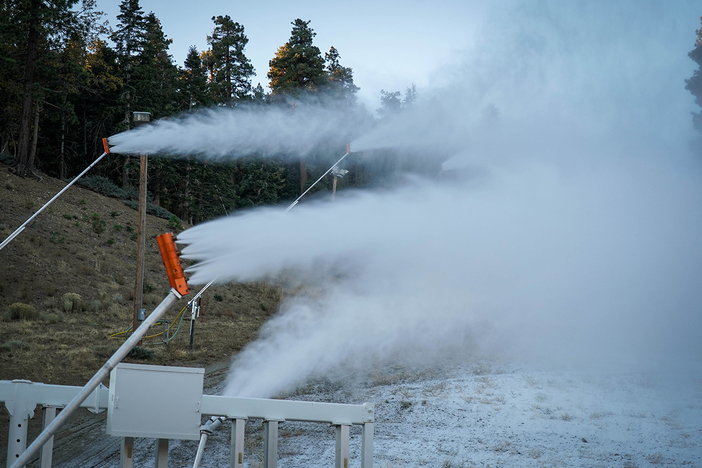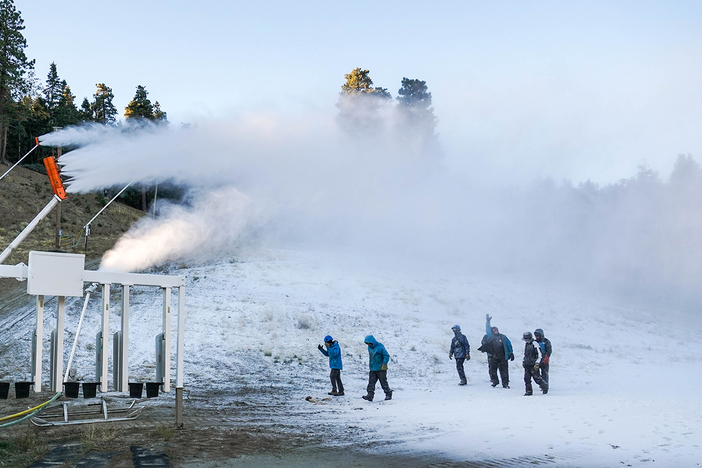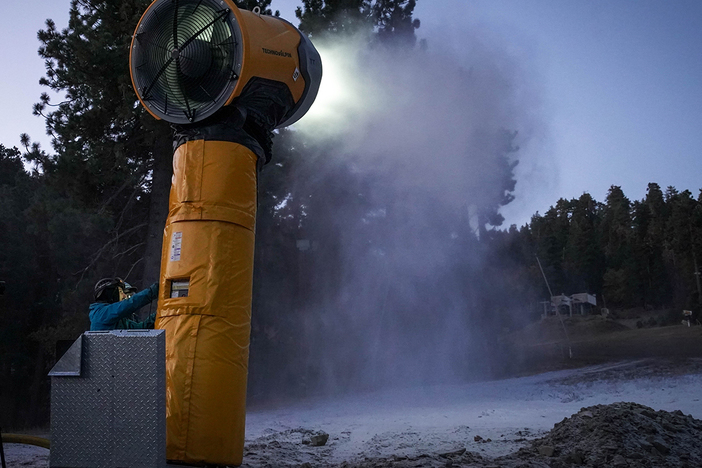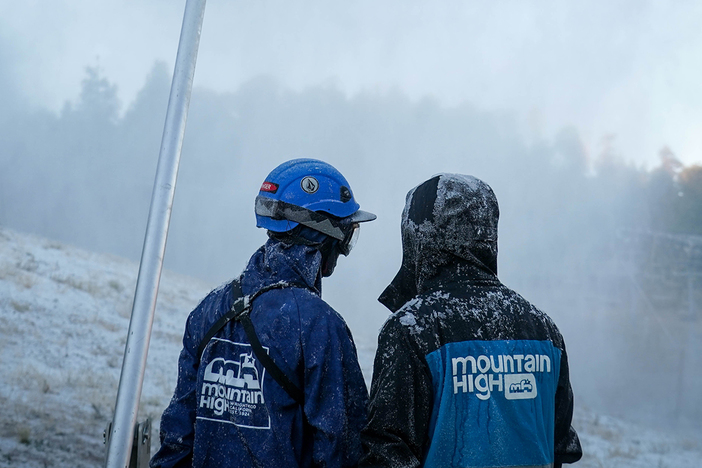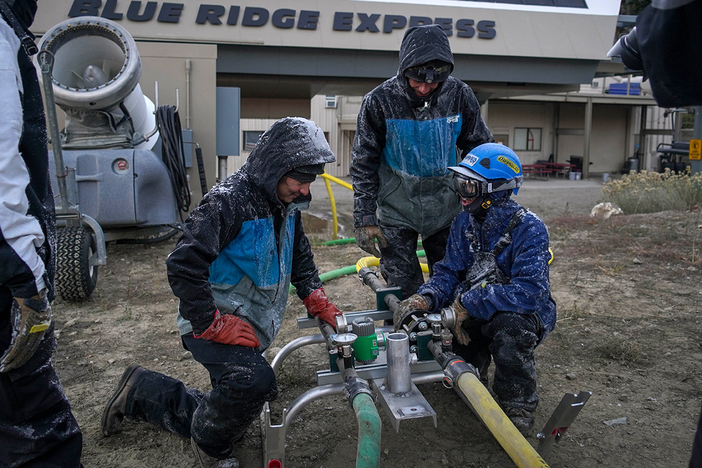 The season's first snowmaking tests took place this morning 10/24 at Mountain High, Southern California's closest winter resort. Temperatures dropped to a chilly 26 degrees and the Wrightwood resort made snow for 3 hours and 2 trails. This exercise is an important step in the resort's opening process and helps managers
Identify leaks or problems in the system.
Test newly installed snowmaking equipment.
Train new snowmaking employees.
More than $200K was invested in new snowmaking this summer helping Mountain High to increase its capacity while reducing fuel consumption. The biggest difference in the resort's new snowmaking equipment is its energy-saving compressors which use 50% less power than older models.  This allows Mountain High to make either more snow using the same amount of energy or the same amount of snow with less fuel.
Said Assistant Snowmaking Manager, Cole Bescoby, "It was great to be back on the mountain. Our snowmaking tests went great and we're looking forward to using our new equipment to make a lot more snow this winter."
Click here to learn how snow is made.
Opening Day is scheduled for Saturday, November 19th, weather permitting. Stay tuned for our official Opening Day announcement. Be ready by purchasing lift tickets, lessons, and rentals in advance to lock in the lowest rates possible.
Opening Day is for Season Pass Holders ONLY so get yours today and save up to $350 off the regular rate.
For more information on seasonal improvements or to schedule an interview please contact John McColly, VP Of Sales & Marketing, at (760) 316-7803 or john@mthigh.com.  Follow Mountain High Resorts on Instagram @mthighsnow, Twitter @mthigh and Facebook.
Mountain High Resorts is Southern California's closest winter destination located just 90 minutes from Los Angeles and Orange County. The area consists of three separate mountains (East Resort, West Resort, and North Resort) and offers a wide variety of lifts and trails, a world-class terrain park, an outstanding winter sports school and three Yeti's Snow Parks. Night skiing and snowboarding is available Wed-Sun peak season and snowmaking covers more than 80 percent of the slopes. Mountain High traditionally operates from mid-November to mid-April. Visit www.mthigh.com for more information. Mountain High is an equal opportunity service provider operating under an Angeles National Forest special use permit.        \
###