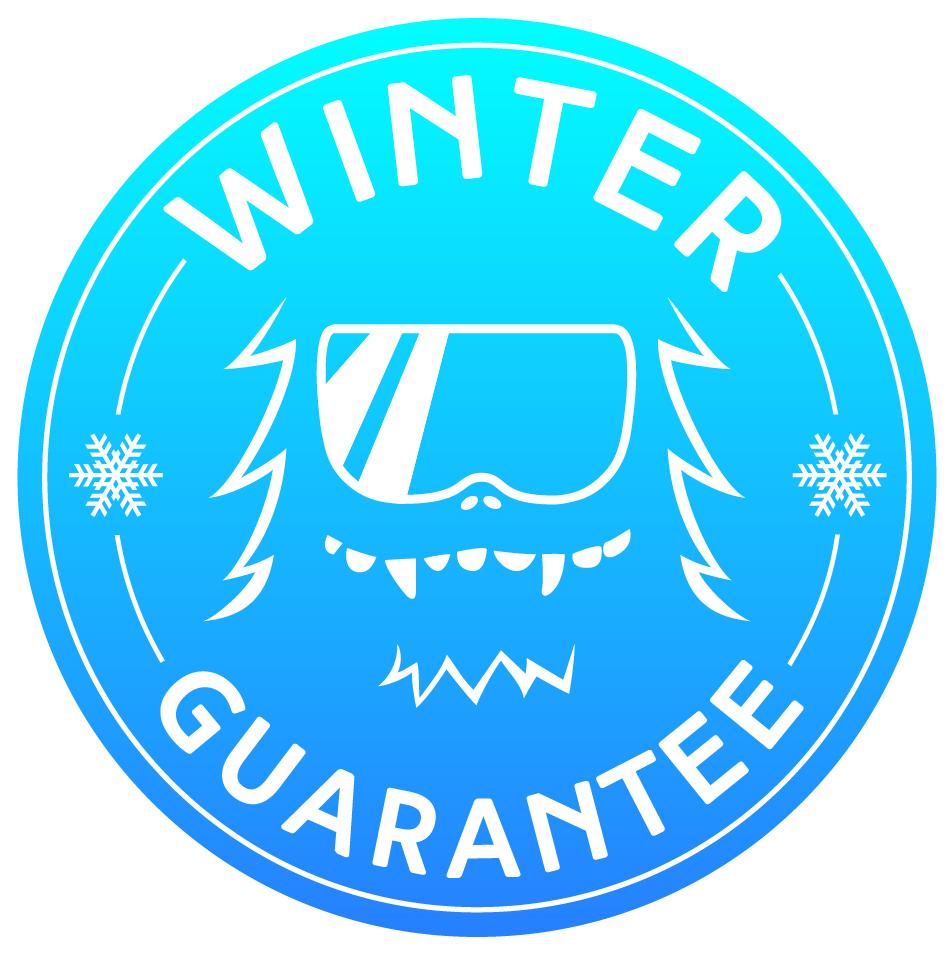 Southern California's light winters have left pass holders wanting more and Mountain High Resort in Wrightwood has taken notice.  New for the 2015/16 season, Mountain High is offering a "Winter Guarantee" to Powder Alliance pass holders that credits them up to 50% of next year's pass if it is used four (4) times or less.
Says John McColly, CMO of Mountain High & Stevens Pass, "We understand.  The past few seasons have been tough and visitors are apprehensive about purchasing a season pass.  We want to give them the confidence they need to make that purchase and know they got a good value no matter what the weather does." 
How the "Winter Guarantee" works:
Guests who ski or snowboard four (4) times or less receive a credit towards the purchase of 2016/17 Powder Alliance pass of equal or lesser value.
Use 0 to 2 days = 50% Off following season.
Use 3 to 4 days = 25% Off following season.
The Winter Guarantee is only available on Mountain High's Powder Alliance Pass.
"What's important about this is it gives the control to the skier," says John McColly. "We based the credit on their usage…not snowfall.  If a guest doesn't use their pass more than four (4) days for any reason, they'll receive a credit towards next season up to 50%."
The Powder Alliance Pass also guarantees the season by giving users 14 other resorts to choose from.  These include Crested Butte, CO, Snowbasin Resort, UT, Sierra-at-Tahoe, CA, and now Whitewater, BC.  Visit www.powderalliance.com for a complete list of resorts and restrictions. 
Three FREE tickets to each Powder Alliance Resort.  That's 39 tickets!  www.powderalliance.com
Three FREE tickets to Brian Head, UT.  No blackouts!  http://www.brianhead.com/
Winter Guarantee – Your season is guaranteed at Mountain High.
Monthly discounts for family and friends.  
Savings on Zip Lining, restaurants, retail and more in Wrightwood.
Free tickets to the North Pole Tubing Park.  Limit one per day.
FREE Sky High Disc Golf Season Pass
$10 Off Adult ski or snowboard lessons.
10% Off non-sale retail items at any Mountain High ride shop. 
Says John McColly, "The Powder Alliance Pass is an incredible deal and something no other Southern California resort can offer.  With a Powder Alliance Pass you get a full season of riding at Mountain High plus FREE skiing at 13 Powder Alliance resorts and Brian Head, UT." 
Mountain High's fall season pass sale begins Labor Day weekend.  Prices start at just $299 for adults and $249 for young adults ages 13 to 21 (reg $699).  Regular Season Passes are good any day or night Mountain High is open with no restrictions.  For just $49 more guests can upgrade to the Powder Alliance Pass and receive an additional $2,700 in benefits. 
In addition to the savings, guests who purchase by September 7th will receive $200+ in additional incentives such as a FREE buddy ticket, discounts on 686 outerwear, savings at K1 Racing, 20% off at REI, and much more.  Passes may be purchased online mthigh.com/season-pass.html, at the resort, and by phone at 888 754 7878. 
El Nino is poised to make a big splash this winter but even if it doesn't, Mountain High has your back with our new "Winter Guarantee", only for Powder Alliance pass holders.