Mountain High's 2022/23 Season came to a close Monday, May 1st, making it the resort's most successful winter in over a decade.  Ample snowfall from January through March led to a 27% increase in visits over the previous season. Attendance would have been even higher had the resort not been forced to close for an extended period following a record-breaking 9-Foot snow storm in late February. Whether you were just starting out or haven't skied locally in some time, this season reminded Southern Californians you don't have to travel far to experience a real winter.
Said John McColly, VP of Sales & Marketing, "Of the 25 years I have been at Mountain High, this is the one I am most proud of. With all the external challenges, the team here did an unbelievable job."
Mountain High opened on November 12th, it's 3rd earliest opening ever. Recent snowmaking improvements paid off and the resort was quickly up and running with top-to-bottom trails and a budding terrain park.  Business was strong over the Christmas holiday and the resort saw large numbers of skiers on the mountain and snow players at the Yeti's Snow Play.  
In January, the powder started to fly and by late February, Mountain High was a winter wonderland with snow totals rivaling those of Utah resorts. More than 9 feet of fresh snow fell over a single week making it the mountain's largest snowstorm ever. 100% of the available terrain was open including Mountain High's East Resort which operated from January 26th to April 8th. 
With more than 105 inches of snow just in March, Mountain High's season was extended by a few weeks. The resort closed Monday, May 1st, making it the first time the area remained open into May in more than decade. Over the course of 6 months, more than 300,000 guests visited the Wrightwood resort including 40,000 guests at the Yeti's Snow Play, its second-biggest season ever.
Though the season is ending, Mountain High is already working on its plans for next winter.  More than $1 Million has been allocated towards new base area improvements, new grooming equipment, and the development of a new Mountain Biking park scheduled to open late summer 2023.  Click here to learn more about their new summer activities.
For more information, please contact John McColly, Vice President of Sales and Marketing, at (760) 316-7803 or john@mthigh.com. Follow Mountain High Resorts on Instagram @mthighsnow, Twitter, @mthigh and Facebook.
Mountain High Resorts is Southern California's closest winter destination located just 90 minutes from Los Angeles and Orange County. The area consists of two separate mountains (East Resort & West Resort) and offers a wide variety of lifts and trails, a world-class terrain park, an outstanding winter sports school and the Yeti's Snow Play. Night skiing and snowboarding are available Wed-Sun peak season and snowmaking covers more than 80 percent of the slopes. Mountain High traditionally operates from mid-November to mid-April. Visit www.mthigh.com for more information. Mountain High is an equal opportunity service provider operating under an Angeles National Forest special use permit.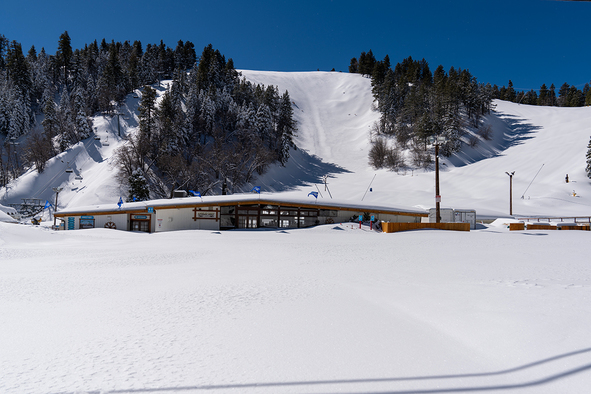 # # #