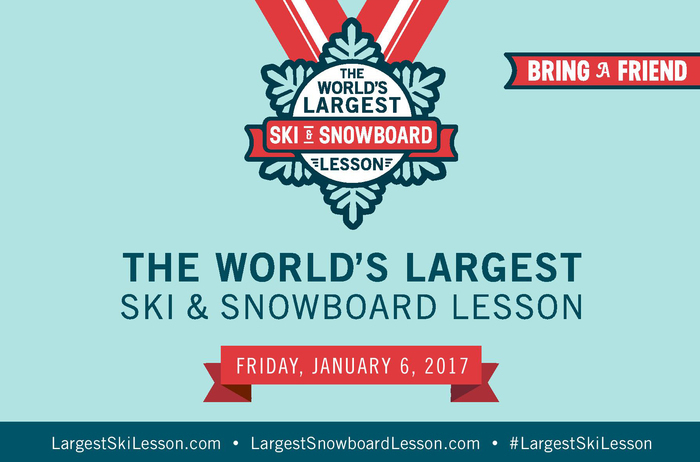 Calling all beginner skiers and snowboarders!  On Friday, January 6, 2017 at 10 a.m., something special is happening. Something that has never been done! We're going to set the World Record for the LARGEST multi-venue ski & snowboard lesson - and we are going to have FUN doing it.
It's for the Guinness Book of World Records. Winter resorts across the U.S. including Mountain High will host a 10 a.m. beginner lesson for skiing or snowboarding as part of this event.  All participants receive an official Certificate Of Completion plus a FREE Yeti Facemask.  Come learn on this exciting day.  
Half Day and Full Day First Timer Packages may be purchased at the resort the morning of the event.  Please arrive by 8am to give yourself and your fellow participants enough time to make it through tickets and rentals.
Save the date and spread the word. If you already ski or snowboard then tell your beginner friends and family members.