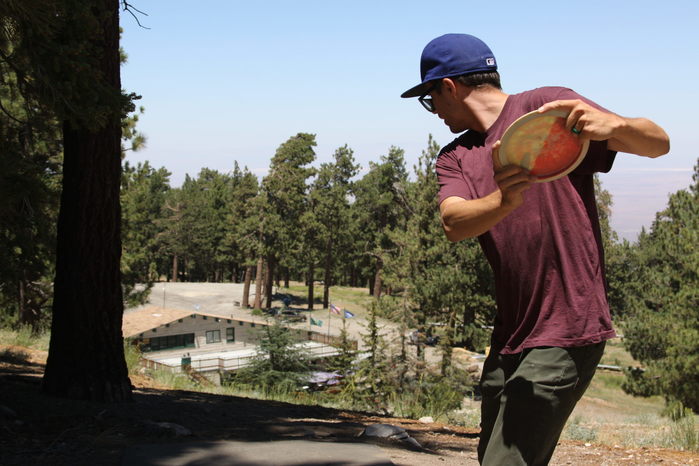 The North Lodge Adventure Center is now open daily through July 7th with Disc Golf, BBQ, nature hikes and camping supplies. Just 5 minutes from Wrightwood at Mountain High's North Resort. 
Weekdays 12pm-8pm
Weekends 8am-8pm
Sky High Disc Golf
Play disc golf at the highest course in Southern California. Just $10 for 27 holes. A full outing takes you on a 2.5 mile hike through the historic Angeles National Forest.  We offer a full line of disc golfing accessories including everything a beginner needs to get started. The pro shop carries drinks and snacks to satisfy the whole family. Click here to learn more.
Nature Hike
Take the free 1-Mile nature hike and learn about the scenic San Gabriel Mountains. On your walk you are apt to see coyotes, hawks, deer, and more. A full loop takes roughly 30 minutes. Proper footwear is recommended.
North Lodge Grille & Pub
Feast on freshly grilled burgers, delicious pizza, and mouthwatering ice cream. New specials every week. Music and activities most Friday and Saturday evenings.  
The Marketplace
From drinks to camping supplies to disc golf accessories, the Marketplace at Mountain High's North Lodge has you covered.