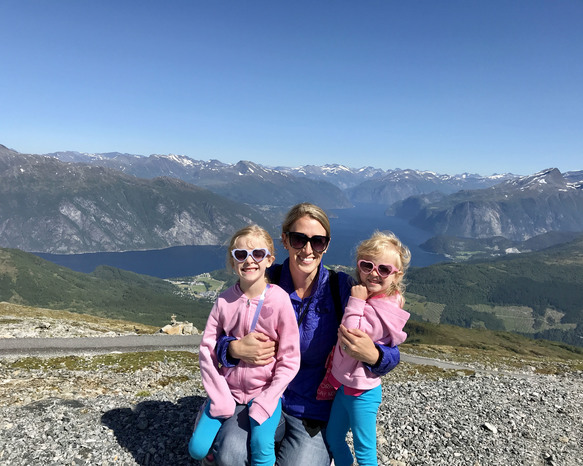 Meet Kathleen McDermott, Mountain High's 1st LIFETIME SEASON PASS holder.
Says Kathleen in 2018, "I'm totally shocked.  My kids just started skiing at Mountain High last winter and they are totally obsessed.  This season we got the whole family passes.  I can't believe it!"
Kathleen grew up skiing in Vermont but only recently got back on the snow when her kids, ages 3 and 5, were old enough to show interest.  Since then they have been hooked.  For fun, Kate enjoys flying, traveling, running, camping, skiing, fishing, hiking, and playing the piano.  She has been to 50 countries, seen every state in the US, visited 25 of our National Parks, ran 8 half-marathons and most recently hiked the 26-mile Inca Trail to Machu Picchu.  Now, as a stay-at-home mom, she is happily involved in her children's schooling and activities and is the Co-VP of the Wrightwood Elementary Parent Teacher Group.
Now it's time to award Mountain High's 2019 LIFETIME SEASON PASS. In conjunction with our $349 Labor Day Sale, anyone who is entered by September 2nd, 2019, is eligible to win unlimited skiing and snowboarding at Southern California's closest winter resort. Contest details here. 
"Kathleen is having the season of a lifetime thanks to Mountain High's Lifetime Season Pass giveaway!" says John McColly, Mountain High Vice President of Sales and Marketing. "Get your 2019/20 season pass to Mountain High before September 2nd and come join her."
For more information or to purchase Mountain High season passes click here. Follow them on Instagram @mthighsnow, Twitter @mthigh and Facebook.