Winter is coming and Kathleen McDermott from Wrightwood, CA, just won a LIFETIME SEASON PASS to Mountain High, Southern California's closest winter resort. 
Says Kathleen, "I'm totally shocked.  My kids just started skiing at Mountain High last winter and they are totally obsessed.  This season we got the whole family passes.  I can't believe it!"
In conjunction with Mountain High's Labor Day Sale, everyone who entered by September 3rd, 2018, was eligible to win a Lifetime Season Pass.  Imagine…FREE skiing or snowboarding for life at Southern California's closest winter resort. Contest details here.
Mountain High chose 4 winners in all.  Three guests won season passes for the upcoming 19/20 season while Kathleen took home the grand prize, a Lifetime Season Pass. 
Kathleen grew up skiing in Vermont but only recently got back on the snow when her kids, ages 3 and 5, were old enough to show interest.  Since then they have been hooked and this season she rewarded the whole family with season passes.  For fun, Kate enjoys flying, traveling, running, camping, skiing, fishing, hiking, and playing the piano.  She has been to 50 countries, seen every state in the US, visited 25 of our National Parks, ran 8 half-marathons and most recently hiked the 26-mile Inca Trail to Machu Picchu.  Now, as a stay-at-home mom, she is happily involved in her children's schooling and activities, and is the Co-VP of the Wrightwood Elementary Parent Teacher Group.
Other winners include
John Ramos from Chino, CA
Caleb McAlister from Pinon Hills, CA
Grignon Pratama from Rancho Cucamonga, CA
With a season pass to Mountain High, guests receive unlimited access to any of Mountain High's three resorts, day and night, with no restrictions. For avid skiers and snowboarders, is is the best way to save money and pays for itself in as little as 4 visits.
Season Passes are still on sale for just $299 Adult, $199 Kids 12 & Under, through October 31, 2018, at http://www.mthigh.com/site/tickets-and-groups/season-passes/season-pass.html Seniors age 70-and-over receive a free season pass and children age 6-and-under receive a free season pass with the purchase of an adult season pass. Click here for a full list of pricing and benefits.
Mountain High is Southern California's closest winter resort with three separate mountains, 16 lifts, 59 trails and more than 290 acres of terrific skiing, snowboarding and tubing. This year, the Wrightwood resort is adding two new snow parks (one at East and North Resorts) with tubing, snow play and introductory lessons.
"Kathleen is about to have the season of a lifetime!" says John McColly, Mountain High Vice President of Sales and Marketing. "Get your 2018-19 season pass to Mountain High before October 31st and come join her."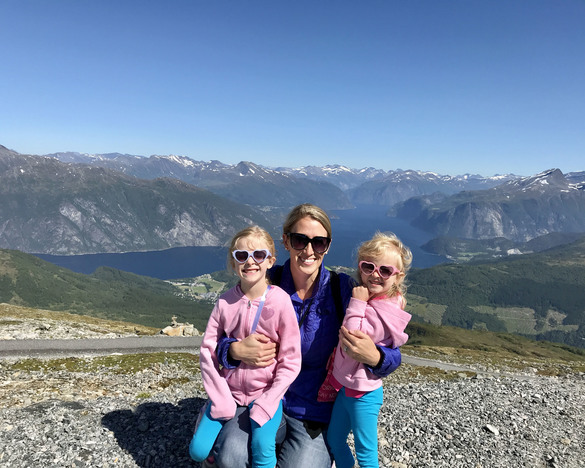 For more information or to purchase Mountain High season passes click here. Follow them on Instagram @mthighsnow, Twitter @mthigh and Facebook.