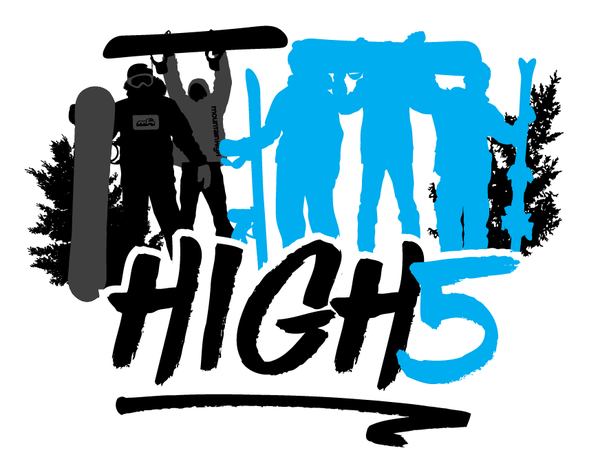 Everything has a beginning.  Ours begins with five.  The Mountain "High 5".  We are assembling our new snow team over the course of the 15/16 season starting with two riders, Nick Guinn & Trevor Haas. There are three more spots to fill.  Do you have what it takes to be a member of the High 5?
The 3 additional members of the "High 5" will be chosen through three separate events taking place at the beginning, middle, and end of the season.  Event 1 Begins December 10th with a video challenge.
Riders looking to join the "High 5" must submit a video (3 minutes or less) by December 27th.  The top three videos will be available here for the public to vote on and choose the next member of the "High 5".  The video with the most views WINS!
Click here to submit your edit and complete.  Details and prizes.