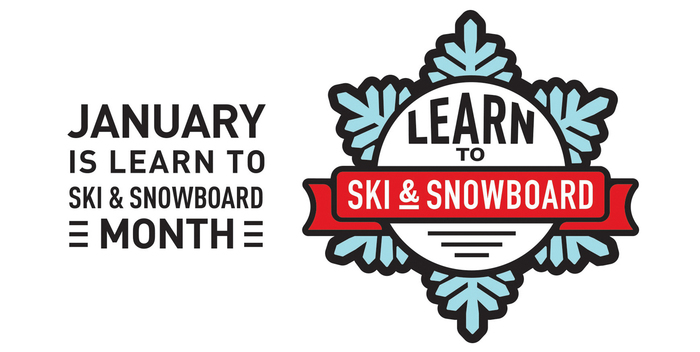 Join us for National Learn to Ski/Snowboard Month...because humans were never meant to hibernate.  Beginning January 7th get two (2) MIDWEEK, non-holiday, Half Day First Timer Packages for the price of one.  Just $105.  Online special only. Ages 13+. 
2019 Learn To Ski & Snowboard Month Special
Purchase a MIDWEEK Half Day First Timer Package complete with lesson, rentals, and a lower-mountain lift ticket for just $105 and receive a second First Timer Package FREE for a friend that day.
During your first lesson, you'll be working on balance and basic maneuvers such as sliding, controlling your speed, and stopping.  Remember, learning to ski or snowboard is a lifestyle, not a one-time event. So be sure to keep practicing and before you know it, you'll be mastering the mountain.  Studies show that most people take three lessons to really get the hang of it.      
Online special only.  Must purchase online and pick up at the ticket windows.  Tickets cannot be shipped.  Both lessons must be used on same day. Ages 13 and up.  Available midweek, non-holiday January 8-31.  Holiday dates include January 21st.