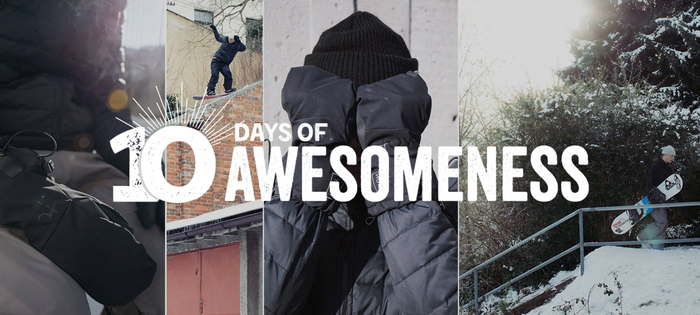 Purchase your season pass today to be entered to win great prizes during our "10 Days of Awesomeness." From 10/1 to 10/10 Mountain High has teamed up with Arbor Snowboards, HOWL, Coalatree, 686, VonZipper, Active Ride Shop, & NeverSummer to offer 10 amazing prize packages to all 18/19 season pass holders. The sooner you buy, the better your chances of winning.
Be sure to follow us on Fb, IG, and Tw for announcements. One season pass holder will be randomly selected each day from 10/1 to 10/10.
Already purchase your season pass? No worries, you are entered to win as well.  Good luck!
Prizes:
Day 1: Powder Alliance Benefits Added to your 18/19 season pass.
WINNER: Harrison Guerrero
Day 2: CoalaTree Prize Pack
WINNER: Zac Fries
Day 3: Prefered Parking
WINNER: Frida Ibarria
Day 4: HOWL Prize Pack
WINNER: Steve Figueroa
Day 5: Fast Pass Lift Line Privilege 
WINNER: Cash Parrott
Day 6: Active Ride Shop Prize Pack
WINNER: Brandon Hudson
Day 7: VonZipper Prize Pack
WINNER: Kristy Birch
Day 8: 686 Jacket
WINNER: JEFFREY WINTER
Day 9:  Never Summer Snowboard
WINNER: Dalton Bonas
Day 10: Arbor Snowboard & Bindings
WINNER: Sabrina Zarza
Sponsored By: