Sat Dec 17 - 10 AM - 2 PM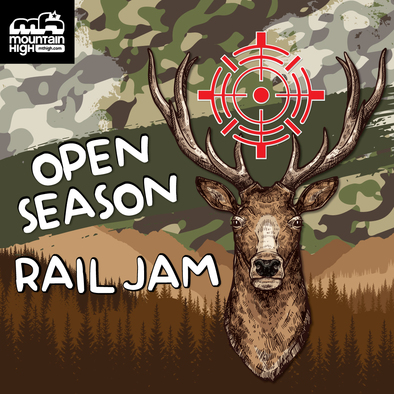 It's Open Season at Mountain High and we're hunting for the best skiers and snowboarders in So Cal. Prizes for the top 3. Lots of giveaways and product tosses. Everyone is a winner!
Free Registration
Requires lift ticket or season pass
Open Event (No age or gender categories.) 
Schedule
8:00am-9:45am - Registration in Big Pines Lodge / West Base
10:00am - Riders meeting (Top of Playground)
10:00am-10:15am course maintenances
10am-2pm - Rail Jam Competition
2pm -Awards to be held directly after the completion of competition at the top of the Playground.
Event Description:
Open Jam Format for 30 minutes
After the 30 minutes Open Jam, each competitor gets 3 runs with the best run counting. The top 10 riders will go to the finals. Best 1 of 2 runs will count for the final standings.
---
Todd Proffit
(760) 316-7835
todd_proffit@mthigh.com
Playground Jib Park, West Resort