New Mountain Operations Manager Named Among Industry's "Brightest Young Stars"
Wrightwood, CA – August 31, 2011:
Mountain High Resort in Southern California, one of North America's top 30 ski and snowboard areas, has promoted two key executives and added another seasoned professional to its 2011-12 management team. Mountain High's new Vice President of Resort Operations is Ben Smith, who moves up from Vice President of Mountain Operations. Taking over as Mountain Operations Manager is Robert Chacon, who had been Assistant Mountain Manager. Snow sports industry veteran Bert Cook, previously of New Mexico's Angel Fire Resort, has been named as Mountain High's new Rentals Manager.

"We're fortunate to have a history of developing and promoting talented individuals," said Karl Kapuscinski, President and CEO, Mountain High. "Both Ben Smith and Robert Chacon are prime examples of this, and I am confident that new team member Bert Cook will also uphold our commitment to extraordinary customer service."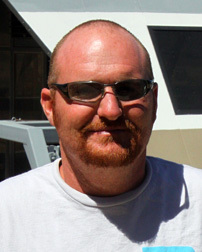 As Vice President of Resort Operations, longtime Mountain High veteran Smith will be responsible for all aspects of the resort's day-to-day operations and he will focus on maintaining the highest standards of excellence and providing first-class customer service at all levels of the organization.
Smith began his career at Mountain High in 1992 as a boot tech and during his tenure there has held several positions including trail groomer and lift construction and maintenance.
"It's an honor to lead operations at a resort staffed by so many capable and dedicated people," said Smith. "I look forward to increasing efficiencies and creating an environment where every Mountain High guest and employee leaves with great memories."
As Mountain Operations Manager, Chacon will oversee all mountain activities, including grooming, lift operations and maintenance, ski patrol, risk management, vehicle maintenance and snow removal at the resort, which boasts 290 acres of permitted terrain and 1,600 feet of vertical drop.
Chacon in July 2011 graced the cover of Ski Area Management magazine when he was named one the industry's "brightest young stars" by the ski industry bible, which annually names the industry's top "20 Under 30." Chacon, 27, has been in the resort industry since 1997, serving his full tenure at Mountain High, working his way up from introductory patroller.
"At the top of my list is taking Mountain High's terrain park to the next level," Chacon noted. "We are already on that route, and I now want to increase our use of social media to create even more energy with the 25-and-under crowd."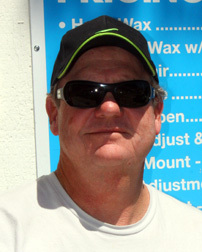 Mountain High's new Rentals Manager, Cook, has 25 years of management experience, including several years at Angel Fire Resort, where he began his snow sports career as a lift operator before advancing to positions including Rental Shop Manager and Manager of Lift Operations.
At Mountain High, Cook's duties include providing safe, quality equipment at the resort's three rental venues, developing and maintaining departmental policies and procedures, hiring, training, and motivating all rental shop employees, as many as 120.
"Because the rental shop is often a guest's first impression of the resort, it is critical that we offer a stress-free experience," said Cook. "By eliminating hassles, guests will have a better time at the mountain and want to come back."
Mountain High is Southern California's closest winter resort located just an hour and a half from Los Angeles and Orange County. The area consists of three separate mountains (Mountain High East, West, and North), and offers a wide variety of lifts and trails, two world-class terrain parks, an outstanding Winter Sports School, and the region's largest tubing park. Night skiing & snowboarding is available 5 nights-a-week and snowmaking covers more than 80% of the slopes. Mountain High has been the first resort to open in Southern California for the past 13 years and traditionally operates from mid November to mid April. Get more at mthigh.com.