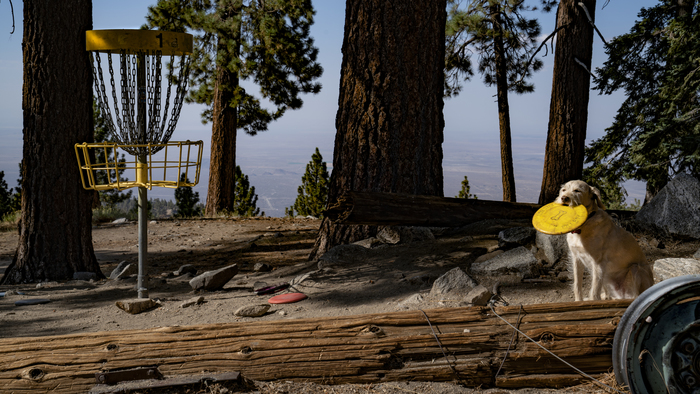 Escape to the Big Pines region of the Angeles National Forest. We offer a variety of recreational activities for year-round enjoyment. Ten campgrounds and nine picnic areas are available with tables, pedestal grills, and restrooms. Hiking trails abound including sections of the Pacific Crest Trail. Nearby Jackson Lake provides fishing & kayaking and the Big Pines Visitor Center is just a few miles away. During the summer we offer a variety of guided hikes, nature programs, and special activities. Schedules are posted in the campgrounds, at the North Lodge, and the Big Pines Information Station. See below for a list of current activities and opening dates.
The following Passes are required for your vehicle if parked on National Forest Service lands. A Pass is not needed if parked at an administration site (Information Station, Visitors Center, etc) or in an area where a fee is already requried. 
Big Pines Day Pass - Purchase at Mountain High's North Lodge
National Forest Service Adventure Pass - Purchase at the Big Pines Visitor Center
Golden Passport - Purchase at the Big Pines Visitor Center
---
Camping
Mountain Oak Campground - Opening May 4th
Lake Campground - Opening May 4th
Peavine Campground - Opening May 4th
Appletree Campground - Opening May 4th
Table Mountain Campground - Opening May 12th
Jackson Flats Campground - Opening June 2nd
Neighboring our North Lodge, Nature Trail, and Sky High Disc Golf Course, the Table Mountain campground offers 100+ campsites with activities & refreshments just a short distance away. The North Lodge also offers a full line of camping accessories such as ice, firewood, dog treats, and more.  
Campsites are nonelectric, fit a maximum of 8 people, and are RV accessible. Learn more at https://www.recreation.gov/camping/campgrounds/233735?tab=info
---
Hiking
Opening May 12th
There are a number of scenic hikes available including the 1-Mile Nature Trail, the Table Mountain loop, the Blue Ridge Trail, the Pacific Crest Trail, and more. Pick up a map today at Mountain High's North Lodge. Proper footwear is recommened.
---
North Lodge Grill & Pub
Opening May 12th
The North Lodge Grill & Pub offers freshly grilled burgers, delicious pizza, and mouthwatering sandwiches. New specials are available every week. Relax with a cold drink or enjoy live music weekends from Memorial Day to Labor Day. 
---
Sky High Disc Golf
Open May 12th
Play Disc Golf at the HIGHEST course in Southern California. We offer a full line of disc golf accessories plus drinks, snacks, and apparel to satisfy the whole family. Originally designed by Dave Dunnipace, owner of Innova Disc Golf, a full outing takes you on a 2.5 mile hike through the historic Angeles National Forest where players are apt to see hawks, deer, coyotes, and more.
---
Archery
Opening June 21st
Mountain High has teamed up with Big Pines Archery to offer target practice and training at our North Resort. Learn the basics or demonstrate your developed skills. Equipment and instruction are provided for beginners to advanced shooters. 
---
Jackson Lake
Opening June 30th
This summer we offer a full selection of water-related activities at Jackson Lake including swimming, fishing, kayaking, and more. Bring a lunch and enjoy the afternoon or stay overnight in one of eight campsites.
---
Mountain Biking
Opening TBD
Beginning September 2023, lift-serviced Mountain Biking will be available at Mountain High's West Resort. Operations are expected to consist of 2 trails, rentals, music events, and more.