includes 20 powder alliance resorts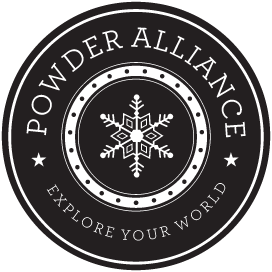 ski free at 20 premier winter destinations throughout the United States, Canada, New Zealand, and Japan with your Mountain High Season Pass
Tickets are free Sunday-Friday (non-holiday). Limit 3 tickets per resort, per season. That's up to 60 free tickets! Includes discounts on lodging, companion tickets, and more. Restrictions apply.
explore your world
check the numbers. with 20 resorts it's easy to plan the ultimate winter road trip.
310"
Average Annual
Snowfall
Season Pass Rates
Unlimited access to all three Mountain High resorts, day or night, when open. NO BLACKOUTS. NO RESTRICTIONS. NO RESERVATIONS. No refunds. Passes are not transferrable.
Age Category
9/7 - 10/31
11/1 - 11/30
Regular Price
Adult

Valid any day or night Mountain High is open during the 22/23 season.

$549

$649
$899
Young Adult (13-22)

Must be 22 or under through 1/1/2023 to be eligible.

$449
$549
$699
Military

Applies to Active, Veteran, Retired, and Reserve members of all US Armed Forces. Verification required at purchase.

$399
$399
$449
Slopetime

For regional resort Pass Holders (Epic and Ikon OK) who want to add Mountain High. Proof of 22/23 Season Pass required. $499 Value or greater. No additional benefits included.

$299
$299
$399
Child 12 & Under

Must be 12 until 1/1/2023 to be eligible.

$349

$399
$449
Child 6 & Under

Free with the purchase of an adult pass. Must be 6 or under until 1/1/2023 to be eligible.

FREE
FREE
FREE
Senior 70 & Over

No re-activations. Valid at Mountain High only. Does not include Powder Alliance Resorts.

FREE
FREE
FREE
Adult

Valid any day or night Mountain High is open during the 22/23 season.

Setp 7 - Oct 31

$549
Nov 1 - Nov 30
$649
Regular Price

$899
Young Adult (13-22)

Must be 22 or under through 1/1/2023 to be eligible.

Sept 7 - Oct 31

$449
Nov 1 - Nov 30
$549
Regular Price

$699
Military

Applies to Active, Veteran, Retired, and Reserve members of all US Armed Forces. Verification required at purchase.

Sept 7 - Oct 31

$399
Nov 1 - Nov 30
$399
Regular Price

$449
Slopetime

For regional resort Pass Holders (Epic and Ikon OK) who want to add Mountain High. Proof of 21/22 Season Pass required. $499 Value or greater. No additional benefits included.

Sept 7 - Oct 31

$299
Nov 1 - Nov 30
$299
Regular Price

$399
Child 12 & Under

Must be 12 until 1/1/2023 to be eligible.

Sept 7 - Oct 31

$349
Nov 1 - Nov 30
$399
Regular Price

$449
Child 6 & Under

Free with the purchase of an adult pass. Must be 6 until 1/1/2023 to be eligible.

Sept 7 - Oct 31

FREE
Nov 1 - Nov 30
FREE
Regular Price

FREE
Senior 70 & Over

No re-activations. Valid at Mountain High only. Does not include Powder Alliance Resorts.

Sept 7 - Oct 31

FREE
Nov 1 - Nov 30
FREE
Regular Price

FREE